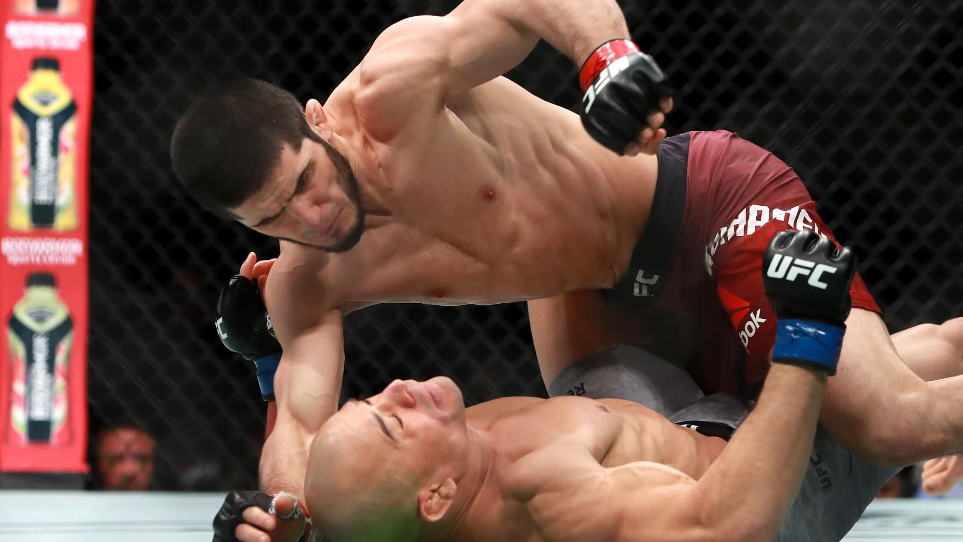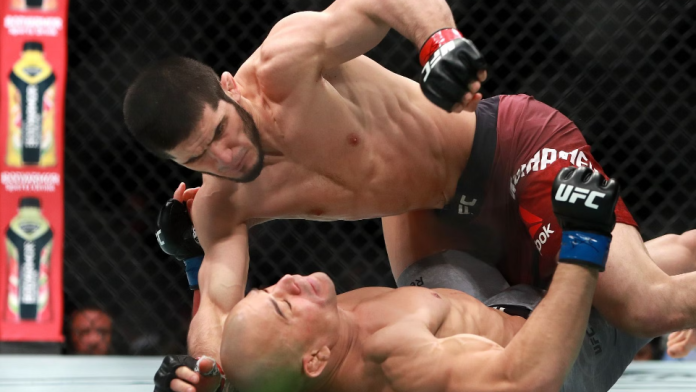 Islam Makhachev believes he's a better striker than people give him credit for, and he wants to prove it by knocking out Alex Volkanovski at UFC 284.
Makhachev will put his title on the line against Volkanovski this weekend in Australia. The Dagestani is a sizeable betting favourite, thanks to his wrestling-dominant fighting style, which even the best grapplers in the division have found tough to deal with. But the reigning champion believes that he isn't a one-trick pony, and he'll prove it come fight night.
Islam Makhachev On Alex Volkanovski
In an interview with ESPN Deportes (as transcribed by MMA Junkie), Makhachev said that he believes he can knock 'short guy' Volkanovski out.
"Honestly, I want to knock him out, because everybody says (that) Islam is a grappler or wrestler, but I want to show people my striking," Makhachev said. "He is a short guy, and I really believe I can knock him out.
"This is not his area. I'm from other division. This is not the same power. It's not the same, and he's going to understand this, but he wants to try because he's not losing. If he loses, what is he going to lose? Just belt with him, but he wants to try to jump and make some good money, make some pay-per-view money, but this is not his area."
Volkanovski responded by saying that if Makhachev continues to underestimate him, he'll end up paying a hefty price.
"If he's taking me lightly and thinks he will just be able to bully me, that's going to mess him up mentally when he realises he can't do that," Volkanovski said. "He's got all people around him saying he's well-rounded and can strike. We'll see."
Will Islam Makhachev knock out Alex Volkanovski to defend his title at UFC 284?