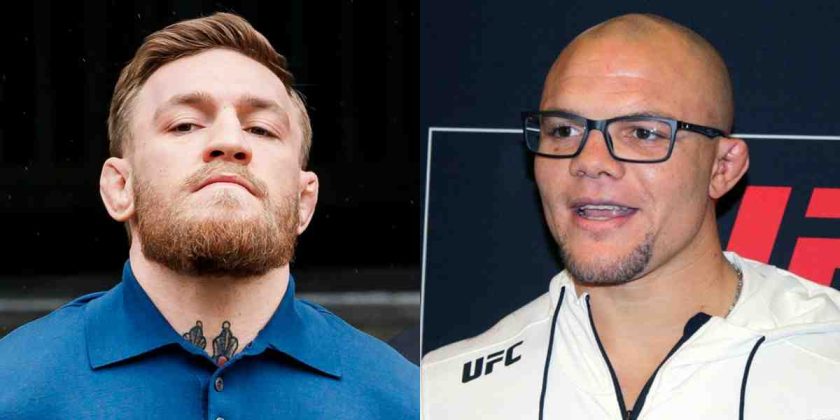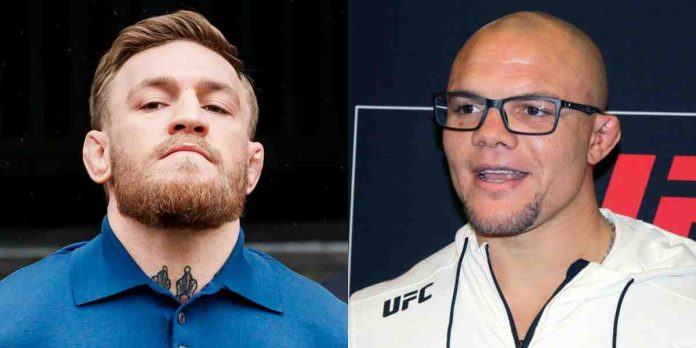 Conor McGregor has clapped back at Anthony Smith after he raised questions over the Irishman's withdrawal from USADA's testing pool and the speed of his recovery from a broken tibia.
McGregor broke his tibia in the first round of his trilogy against Dustin Poirier at UFC 264, where he lost by a doctor's stoppage after failing to continue. The former UFC two-division champion has fully recovered from his injury and has put on quite a lot of muscle during the past six months or so. The Dublin native hasn't been tested by USADA in 2022, but he recently said that he will re-enter the testing pool in February in order to make his return to the Octagon.
Anthony Smith On Conor McGregor
Many fans and pros, including Smith, have raised questions over McGregor pulling himself out of USADA when other fighters are tested regularly. During a recent appearance on Michael Bisping's YouTube channel (as transcribed by MMA Fighting), 'Lionheart' insinuated that 'The Notorious' might be using performance-enhancing drugs to speed up his recovery.
"It bothers the f*** out of me – like that he pulled himself out of the USADA pool," Smith said. "There's only one reason you would do that. He's looking jacked as s***. You keep seeing videos of him flexing in front of mirrors and screaming and he's huge. He healed really fast. Like, really fast.
"[Chris] Weidman still hasn't [recovered from his broken leg at UFC 261]. I talked to Weidman today. He's still having struggles. He's still struggling to get back. Anderson [Silva] took a long time. Corey Hill took a long time. Anybody who's broken their leg has taken a long time. He's seemingly pretty healed up. It just bugs me that he gets to jump out of the pool, juice up on whatever he's juiced on, and then just jump back in the pool and no one's going to say s*** about it? I don't know. It's weird. It bothers me."
McGregor Responds
McGregor was quick to respond, referring to Smith as a 'rat'.
"This rat spoke to Weidman who'd the same horrific injury and is having severe complications still, is bothered that I was able to heal/return to a normal way of life. He, like many other rats in my game, would be happier if I wasn't able to play with my children the same again," McGregor tweeted.
"The audacity of this loser! @lionheartasmith you're a loser. The % of the bones joining back after a break like this is so low. You think I give a f*** about anything else. I am the most tested fighter all time in combat sport. I give everything to this game. You – Nothing!
"I thought you broke your leg yourself in your last fight lol you little dope. You embarrassment of a man! Keep my name out of your f***ing mouth. Prick."
What do you make of Conor McGregor and Anthony Smith's comments?