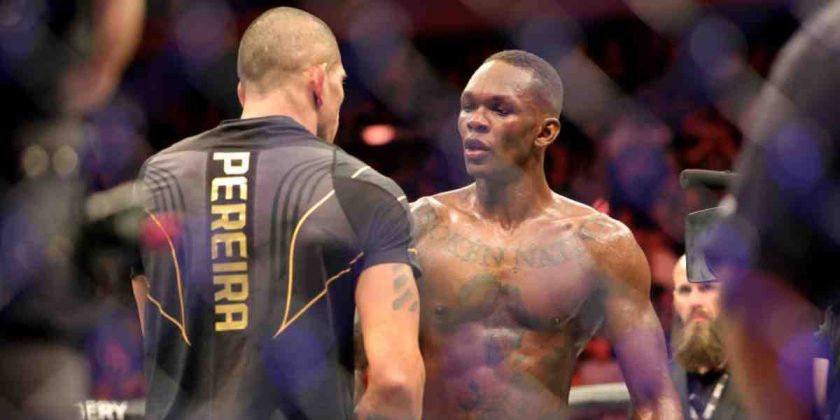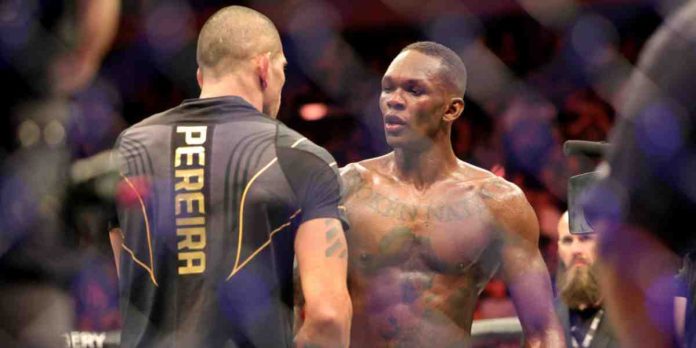 Newly crowned UFC middleweight champion Alex Pereira has a piece of advice for his arch-rival Israel Adesanya.
After defeating him twice in kickboxing, Pereira handed Adesanya his first loss at middleweight in MMA by stopping him in the fifth round of their title fight at UFC 281. 'The Last Stylebender' was ahead on the scorecards up until the finish, and will likely get an immediate rematch, although the Brazilian thinks he should take some time off.
Alex Pereira On Israel Adesanya
Speaking to ESPN Brazil (as translated by MMA Mania), Pereira said that although he thinks Adesanya should take some time off, he wouldn't mind fighting him for the fourth time.
"It makes no difference to me if it's him (Adesanya) or another guy," Pereira said. "If I were him, though, I'd say 'I'm not fighting right now. I'm going to wait a little, think about what I'm going to do'. Since he wants it, though. I mean, he used to be the champion. If he really wants it, he has earned the right because he has five title defenses.
"We had a good fight. He did catch me at one point, so he believes he can beat me. It doesn't matter to me. I'll fight him, that's no problem. If there are two guys. Adesanya and some other guy, I'd pick Adesanya, if I'm being honest. I'm not picking another guy just not to give Adesanya the chance. If he really wants it, then he's next."
Adesanya sees things differently however and is in good spirits after his third successive loss at the hands of Pereira. The Nigerian-New Zealander said in a recent interview that he will fight 'Po Atan' with or without the middleweight title on the line because they have unfinished business.
Who do you think would win a potential rematch between Alex Pereira and Israel Adesanya?