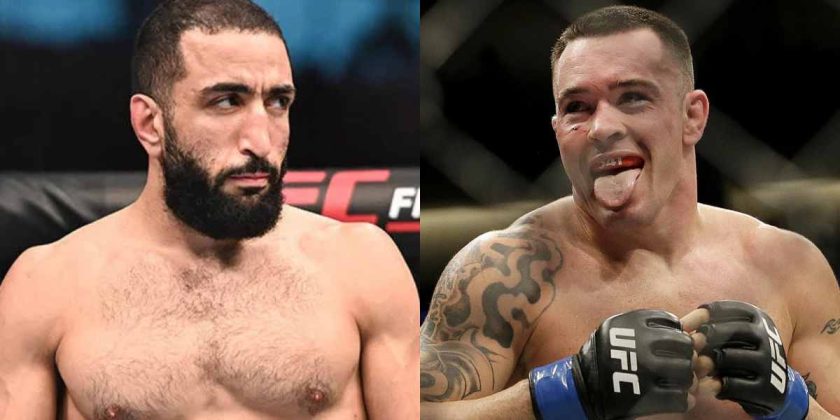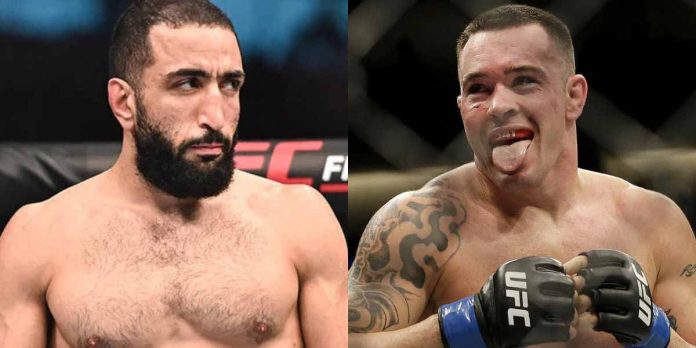 Colby Covington thinks Belal Muhammad still needs one more win to earn a title shot, despite scoring a dominant victory against Gilbert Burns at UFC 288.
Muhammad scored the biggest win of his career at UFC 288, where he dominated Burns for fight rounds to earn a comfortable unanimous decision home. With that, Belal thinks he deserves to fight for the belt, but Covington, who will likely face champion Leon Edwards next, thinks otherwise.
Colby Covington on Belal Muhammad
In a recent interview with Submission Radio, Covington said that he may have to fight one more time before he can get his shot at the title.
"They (Muhammad and Covington) were fighting for nothing (Saturday night)," Covington said. "You think he's just gonna sit out till early 2024? Because now this title fight's getting pushed back till later in the end of the year. You know, fall, winter. So you think he's just gonna be able to sit out? He has that type of star power to sit out and then call his shot? No, he's gonna have to fight again. And rightfully so."
While Covington is guaranteed a title shot next, the date for his fight with Edwards hasn't been decided yet, but 'Chaos' thinks sooner or later, he'll get his hands on him.
"If it's however long it is, it is just a formality," Covington said. "Everybody knows Leon's nothing more than a placeholder. And his new name is 'Low IQ Edwards' because, guys, I want you guys to do some research on him. What is his education level? What did he, did he even get through middle school? Because his IQ is so low he's stupid as Biden."
Colby last fought at UFC 272, where he beat Jorge Masvidal by unanimous decision.
Do you agree with Colby Covington?