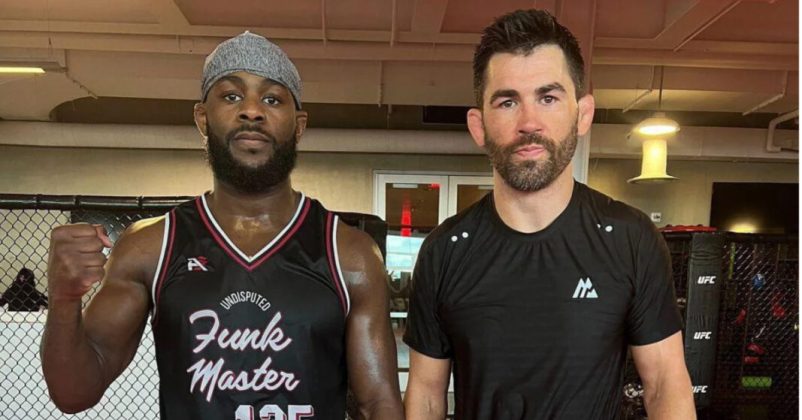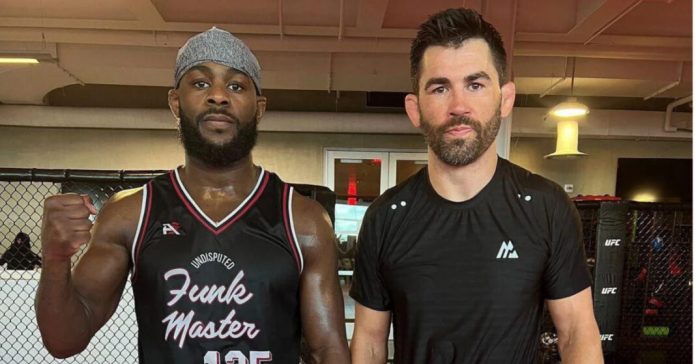 Dominick Cruz is glad UFC bantamweight champion Aljamain Sterling managed to defend his title against Henry Cejudo at UFC 288 because he thinks 'Triple C' winning would have been catastrophic.
Sterling earned his third successful title defense by beating Cejudo in a closely contested split decision. The former two-division UFC champ stepped inside the cage after a four-year lay-off as he retired at UFC 249 after defending his 135-pound crown against Cruz by a controversial stoppage.
Dominick Cruz On Aljamain Sterling
In a recent interview with the MMA Hour (as transcribed by MMA News), Cruz said that a Cejudo win would have been catastrophic for the division.
"I think it would have been very catastrophic to have Henry there instead of Sterling," Cruz said. "I just think (Aljamain) is going to be much better for the division as champion. He's more active and shows himself as a champion. I am proud to say he's the champion. The way he carries himself, the way that he fights, the way he shows respect. I'm glad he's the champion.
"Anyone who comes and wins the title and retires when they're in their prime is trying to dodge the pressure. If we're in a group of 15 people and we're all training, all in one room…and Henry knocks somebody out in the middle of that session and walks off the mat…we all kept working. I had three knee blowouts, a blown-out shoulder, and busted hands, and I'm in the USADA testing pool and I've got people calling me out every week telling me I need to get out there and compete. That's a lot of pressure."
Do you agree with Dominick Cruz?