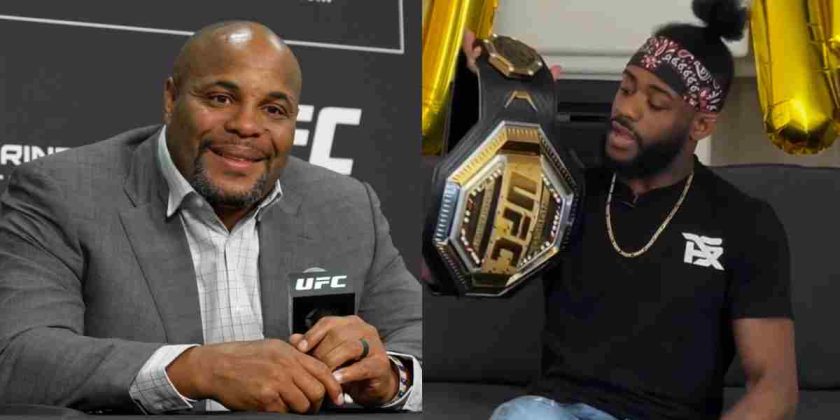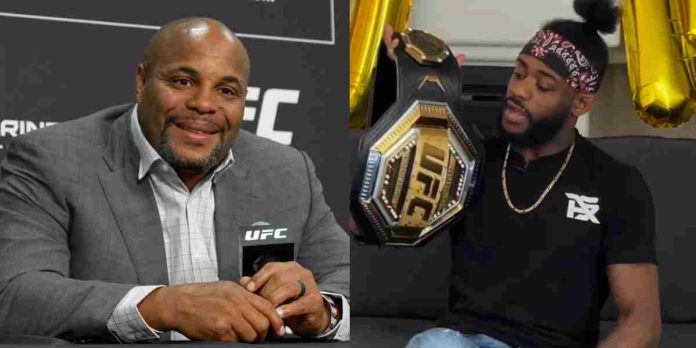 Daniel Cormier doesn't understand why Aljamain Sterling doesn't get the respect he deserves despite defending his title against three of the very best fighters in his division.
Sterling won the bantamweight title in a controversial disqualification win against Petr Yan at UFC 259, but since then, he has defended his title against the Russian, TJ Dillashaw and most recently against Henry Cejudo by split decision at UFC 288.
Despite three impressive wins on the trot, Sterling doesn't get the recognition he deserves from fans, something that doesn't sit well with Cormier.
Daniel Cormier on Aljamain Sterling
Speaking on his YouTube channel, Cormier said that fans should put some respect on Sterling's name, especially after his win against Cejudo.
"Guys, stop booing Aljamain," Cormier said. "Give this man his respect. This dude is doing everything you want as a champion. He's active, he fights the best guys that they put in front of him, he wins fights, he carries himself in a way of a champion. It's time to stop booing Aljamain Sterling. It sucks that this happens time and time again, and in Newark, which is close to New York. It didn't make any sense, I don't know what this man has to do to garner your respect. If tonight wasn't enough, you're just never gonna be satisfied."
After passing one of the toughest tests of his career, Sterling will likely face Sean O'Malley next, and hopes to move up to featherweight once he conquers 'Suga' Sean.
Who do you think will win a potential bantamweight title fight between Aljamain Sterling and Sean O'Malley?