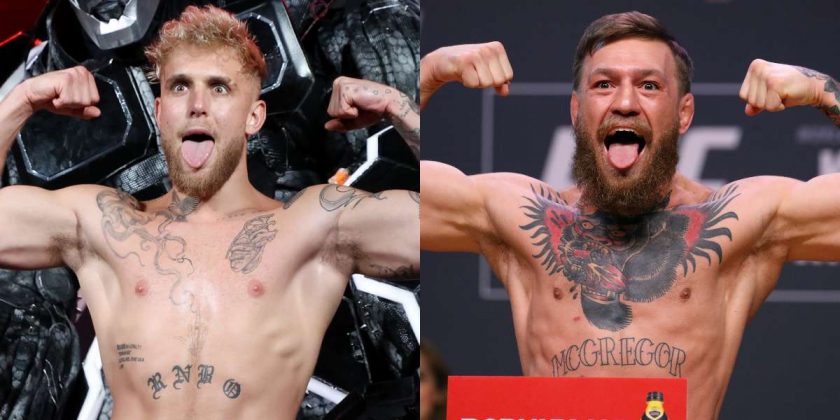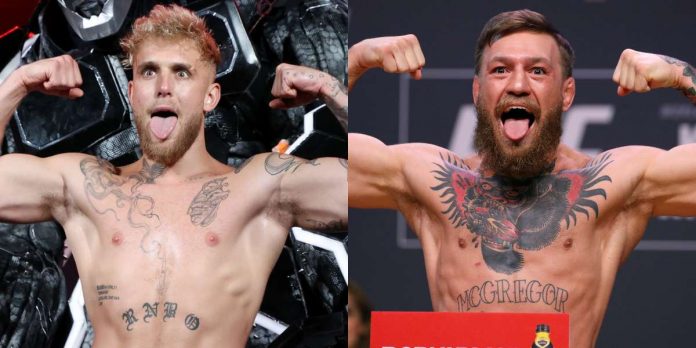 Jake Paul has fired back at Conor McGregor after the Irishman said that he was a donkey.
In a recent interview with Ariel Helwani, McGregor was asked about the upcoming boxing match between Paul and Nate Diaz, which is scheduled to take place in August. McGregor said that while he's backing his former two-time opponent to the hilt, he thinks 'donkey' Jake is a tough opponent, and shouldn't be underestimated.
Naturally, Paul lashed out at McGregor.
"Guess what, Conor? I'll beat the f***ing f*** out of you and you can't box as good as me," Paul said during a recent appearance on the ImPAULsive podcast. "I'm gonna do to Nate what you couldn't, which is knock him the f*** out. You're gonna be sitting there with your new beer company that's failing, drinking it, drunk as f***, realizing that you pissed your life away drinking at the end of the bottle.
"You're gonna say, 'Damn. I really thought no one was gonna do what I did in this sport. I really thought no one was gonna be as big of a name. I really thought I was gonna be the biggest forever.' But you can't choose and you can't have both lives."
Paul also criticized McGregor for being a party animal, saying that he'd never be the greatest of all time if he continues to keep his focus away from fighting.
"You can't have a fun party life and be the greatest fighter in the world, you chose the wrong path," Paul said. "That money fight will always be there and when I knock Nate Diaz the f*** out then you realize I'm the biggest fight for you, call me and I'll answer because I'm my own boss."
Who do you think will win the upcoming boxing match between Jake Paul and Nate Diaz?