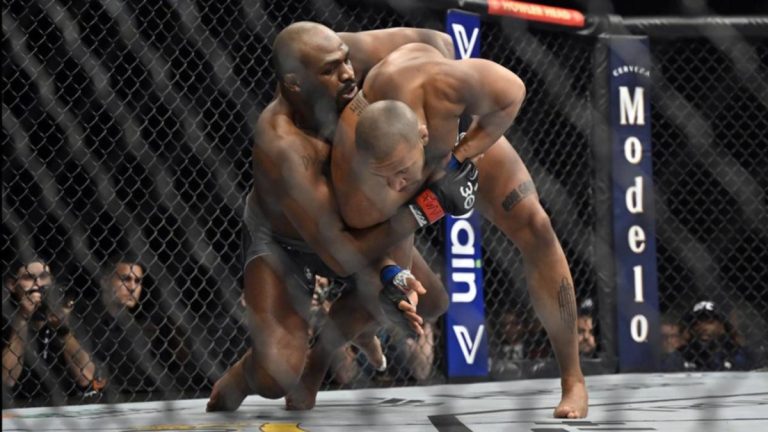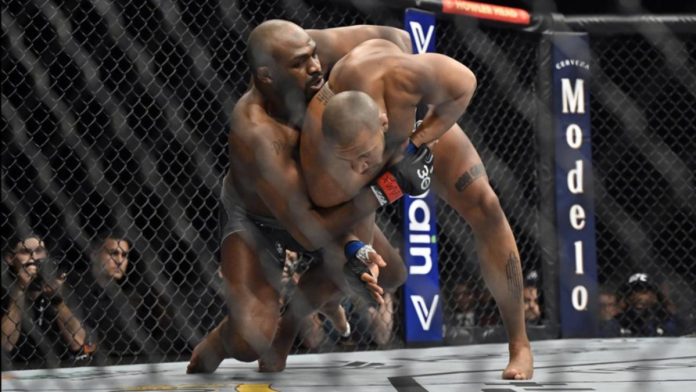 Ciryl Gane has broken silence on his loss to Jon Jones in their vacant heavyweight title fight at UFC 285.
Gane was blown away by Jones in their heavyweight title fight at UFC 285, where the Frenchman paid the price for overextending, and 'Bones' was able to duck under his shot and take him down, before finishing him with a guillotine choke under three minutes.
It's been five months since Gane's loss, which means he has had enough time to reflect on his performance and understand what went wrong. 'Bon Gamin' has found his answers.
Number one, Gane revealed that for some reason, he couldn't manage distance properly.
"I don't know why exactly, but I cannot manage my distance very well during some moments, and I did a mistake," Gane told MMA Junkie. "It wasn't possible to manage the distance, and I did some stuff to break this atmosphere, and I did a mistake at this moment."
Secondly, Gane's coach Fernand Lopez had strictly advised him against overextending. Lopez wanted him to jab and move, but the French star's inexperience forced him into making a fatal error.
"During all the camp Fernand Lopez told me every time we started training, jab and no big hand. Just jab. And what I did? A big hand. Big mistake, and he took the opportunity."
Gane seems to have learned from his mistakes, and the next time he enters the Octagon against Serghei Spivak at UFC Paris, he would like to show the improvements he has made to his game since his heartbreaking loss to Jones. The Moldovan is a very tough matchup for Gane, however.
Ciryl Gane or Serghei Spivak, who do you think will win?