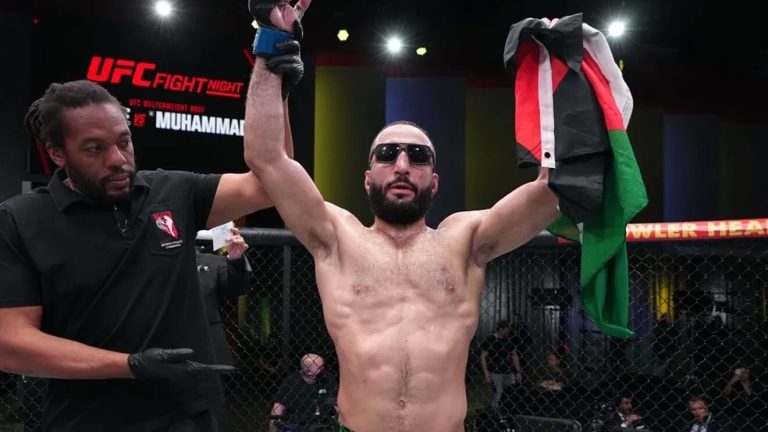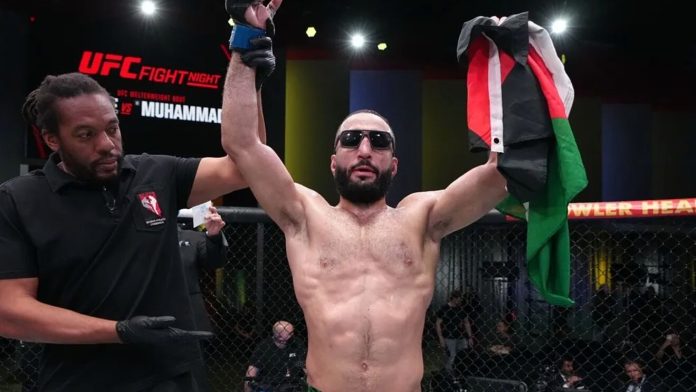 Belal Muhammad has received high praise from Brazilian legend, Antonio Rodrigo Nogueira.
Muhammad, who is coming off a big victory against Gilbert Burns in his most recent fight, is on an impressive winning streak, with Demian Maia, Vicente Luque and Dhiego Lima being three of his many victims in the last two and a half years. With four Brazilians on his list of vanquished foes, the Palestinian-American was recently referred to as 'The Brazilian Killer' by Big Nog.
"The second day, I was sitting next to Nogueira, 'Minotauro' and his brother [Antônio Rogério Nogueira]," Muhammad said during a recent conversation with Jon Anik's brother, Jason. "And he comes up to me, he's recording a selfie and he's like, 'Ah, the Brazilian killer right here. You're killing all the Brazilians!' I was like, 'Bro, no man!' He said, 'Nah we love you man, you're a beast. You're good, I watched a lot of tape on you because I do it for Fight Pass and stuff, so watching a lot of tape. And you're gonna be a champion.' Honestly, that meant more to me than anything."
Muhammad also revealed that he is backed by former UFC champions Glover Teixeira and Joanna Jedrzejczyk to get the welterweight title soon.
"While I was there I literally had [Nogueira] come up to me and tell me that, Glover Teixeira told me, 'You're gonna be a champion.' Joanna [Jędrzejczyk], when I took a picture with her, she's like… 'Next time, we're gonna do the picture with your belt,'" Muhammad said. "So having those fighters and people like that who've done it, been there, done that, been champions. To tell me that, 'You're gonna be a champion,' it just meant the world to me. It was such a sick moment."
Will Belal Muhammad become a UFC champion?