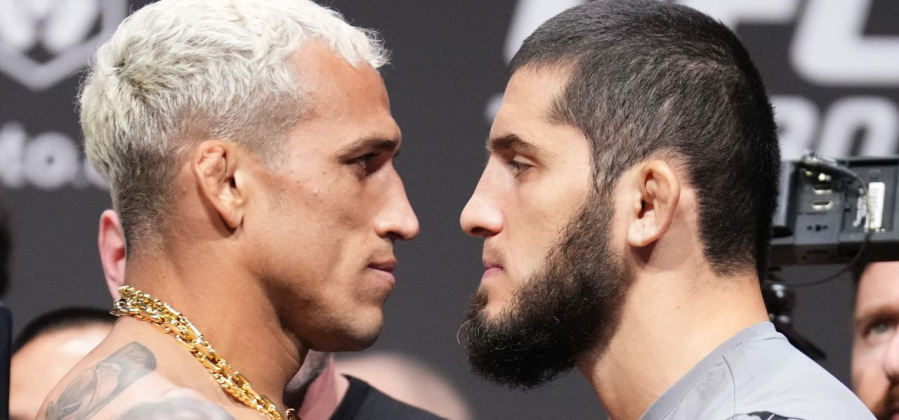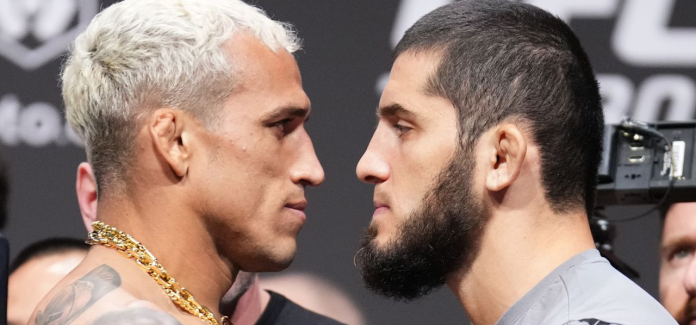 Diego Lima is predicting that Charles Oliveira will knock Islam Makhachev out in a potential rematch.
After suffering a tough loss at the hands of Makhachev in their vacant lightweight title fight at UFC 280, Oliveira bounced back into the win column with a scintillating performance against Beneil Dariush, stopping him in the first round.
Oliveira is now eyeing a title rematch against Makhachev, which his coach thinks will go his student's way.
"It's a knockout," Lima said during an interview with MMA Fighting. "It's funny that people say, 'But Charles has the most submissions [in UFC history],' but the fight starts on the feet and we have a lot planned for the striking — and it continues when we go to the ground. Chandler went down and Charles got the TKO. Charles could have gone for the mount and a submission. Charles is very strong. He's attacking so well. That's why I really believe in a knockout — but when they go down, then we have a submission."
For now, Oliveira and Lima prioritize a fight with Makhachev but if Conor McGregor comes calling, the scenario could change dramatically.
"Now, would we do another fight before? I don't know," Lima said. "Poirier gave up a shot at the belt, fought [Conor] McGregor and then came back for the belt. Why am I saying that? It looks like McGregor isn't excited about fighting Chandler. And why did he say that? Maybe he liked Charles' fight and is excited about that? Who knows."
Will Charles Oliveira knock Islam Makhachev out in a potential rematch?