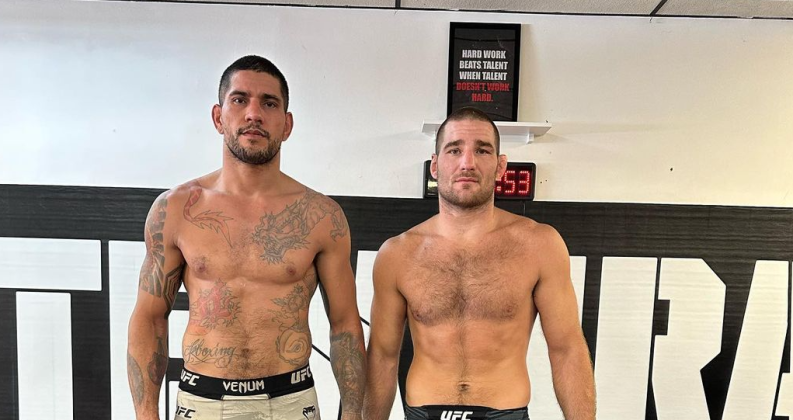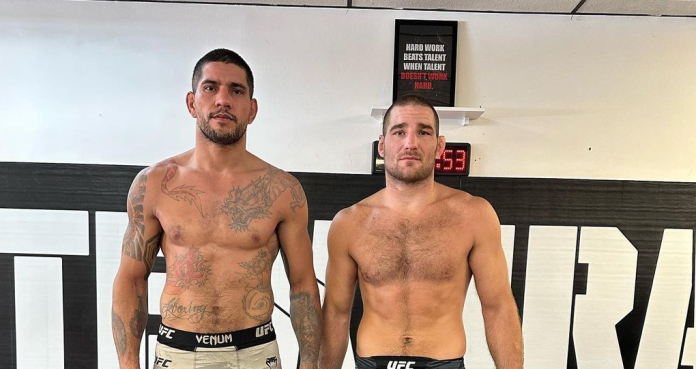 Alex Pereira was left pleasantly surprised after his recent training sessions with former foe Sean Strickland.
Pereira faced Strickland in a middleweight bout at UFC 276, where he won by first-round knockout after the American resorted to trading shots in the pocket instead of using his wrestling to fight smartly. Pereira then went on to beat Israel Adesanya to win the middleweight title, before losing in the rematch, and he is now scheduled to face former light heavyweight champion, Jan Blachowicz, at UFC 291.
Blachowicz, a kickboxer with solid grappling credentials, is a serious test for Pereira, who recently brought in Strickland as a training partner to prepare for his light heavyweight debut and he was pleasantly surprised to see how good the American was, especially on the mat.
Strickland himself is scheduled to fight promotional newcomer Abus Magomedov at a UFC Fight Night on July 2nd.
"This is my last day with Strickland," Pereira said in a YouTube vlog. "A tough guy. I was surprised with his high level on the ground. He surprised me. People say his style is kind of weird. People say that about me, too. After training with him, I'm starting to get it. They are things that work. He taught us some things that I'll practice for sure because I saw that they are very effective."
"I think his next fight will be a great one, but I'm betting on Strickland, because I could see how much he works. He doesn't stop. Sometimes we're in a situation that makes me think 'Ok, now he's going to stop. He's going to give up.' He doesn't give up, though. Even on the feet. He's a constant hassle. He gives you no room to breathe. He's always on you. He's well-rounded, but his ground game is what surprised me the most, because he never shows it. I could see a little bit of it this week."
Who do you think will win the light heavyweight fight between Alex Pereira and Jan Blachowicz at UFC 291?