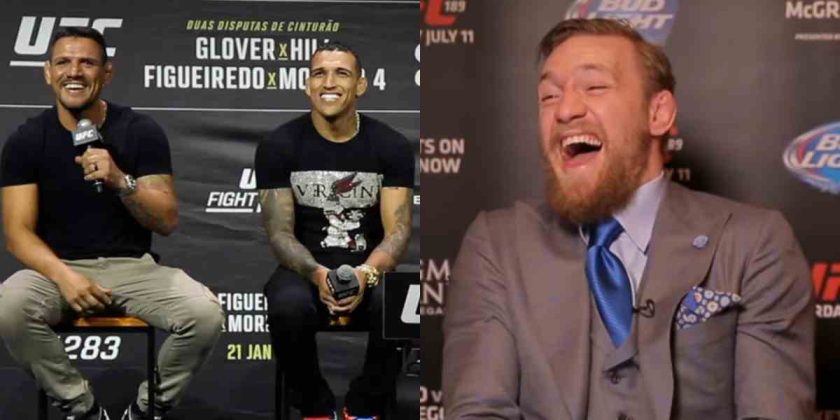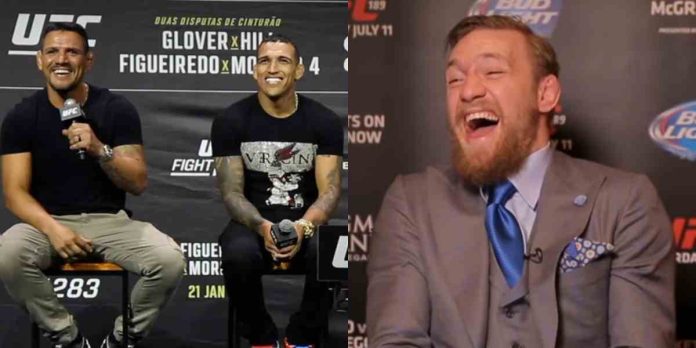 Charles Oliveira and Rafael dos Anjos have taken shots at former UFC two-division champion Conor McGregor.
McGregor hasn't fought since his first round loss to Dustin Poirier by a doctor's stoppage at UFC 264 in July 2021, but according to his coach John Kavanagh, he will make his return to fighting later this year. Last week, the Irishman revealed that he has been offered to coach The Ultimate Fighter 31. Tony Ferguson has also received an offer to coach TUF, whereas Michael Chandler is an option for the Dublin native as well.
'The Notorious' isn't short of options, but he is very picky about his opponents, something that doesn't sit well with Oliveira and dos Anjos.
Charles Oliveira And Rafael dos Anjos On Conor McGregor
During a UFC 283 pre-fight media talk (as transcribed by MMA Fighting), Oliveira said that although he wants to fight McGregor, he won't chase him.
"There are no fools here, everybody knows we want this fight because he'll give us a lot of money, but I do think he's a guy that needs to be hyped," Oliveira said. "I've asked for this fight plenty of times and he never says anything. I'll be ready to fight him the day he wants, but I won't call him out anymore."
Dos Anjos also spoke about McGregor, saying that he cherry-picks his opponents.
"I don't see myself fighting at lightweight again," dos Anjos said. "Conor picks his fights. Like Charles said, everybody wants this fight because it will be lucrative. He picks his fights. When he feels that's the fight for him, he'll choose it. We'll be waiting but we'll continue fighting in the meantime."
Do you agree with Charles Oliveira and Rafael dos Anjos' comments about Conor McGregor?