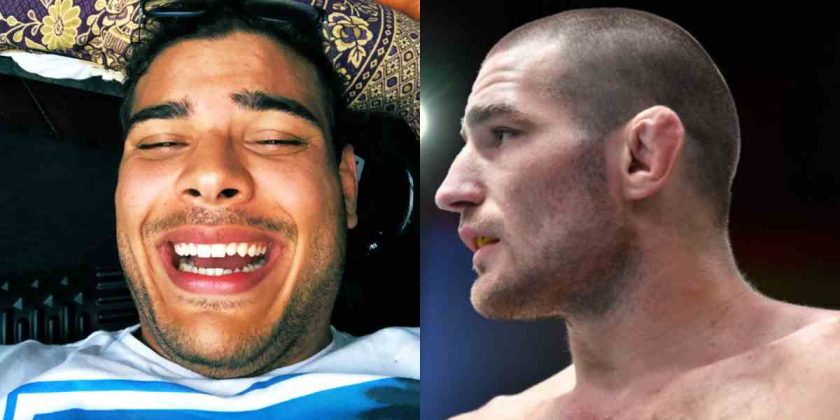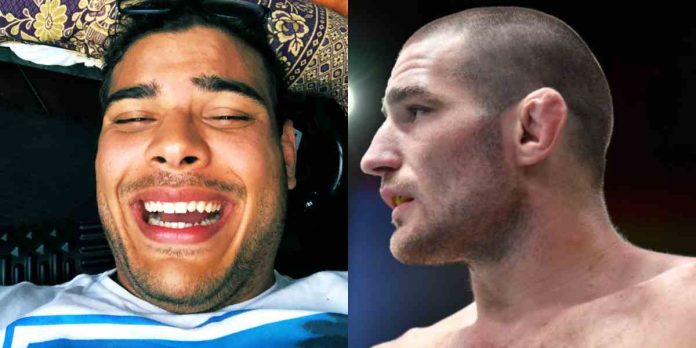 Paulo Costa believes Sean Strickland must be out of his mind following his recent callout.
Strickland has been calling for a fight against Costa for quite some time, but the Brazilian doesn't seem particularly interested, even after the American's solid short-notice performance at UFC Vegas 67, where he secured a decision win over Nassourdine Imavov.
Costa most recently defeated Luke Rockhold in a barnburner at UFC 278, and was supposedly scheduled to fight Robert Whittaker at UFC 284, but the fight was called off after 'Borrachinha' failed to reach a deal with the UFC. According to the former middleweight title challenger, he never signed a contract to fight the Aussie and that the UFC's announcement was a means to put pressure on him, something that had happened before.
The UFC will still be hoping to book a potential title eliminator between Costa and Whittaker, with Alex Pereira already scheduled to make his first title defence in a rematch against Israel Adesanya at UFC 287.
Paulo Costa On Sean Strickland
In a recent Instagram comment, Strickland said that he wants a piece of Costa, who laughed the callout off.
"Strickland deep, deep, deep down in his heart is a nice guy. I just think one of his many problems is because he's been shot several times in the head and now he's kind of living on a permanent concussion making jokes so old he couldn't think of something updated lol all good Bro," Costa tweeted.
However, Costa was kind enough to admit that Strickland is "brave" for calling him out.
Costa is down to fight Whittaker but he wants the price to be right. However, Strickland believes that the Belo Horizonte native is in no position to make such demands because he doesn't act professionally. The two have traded barbs on a number of occasions in the past.
Who do you think would win a potential fight between Paulo Costa and Sean Strickland?