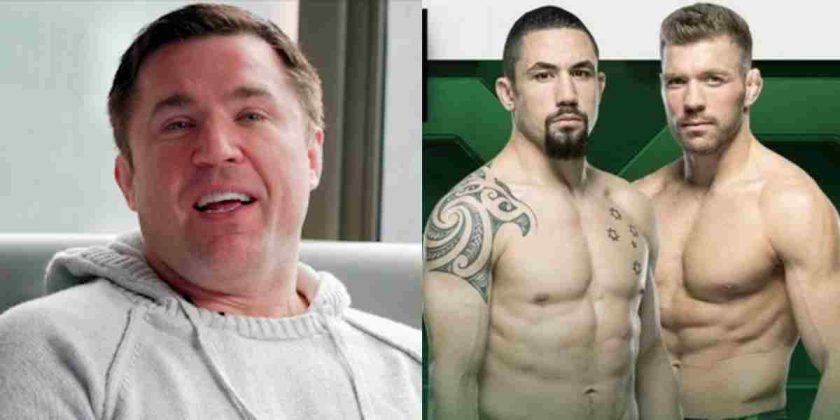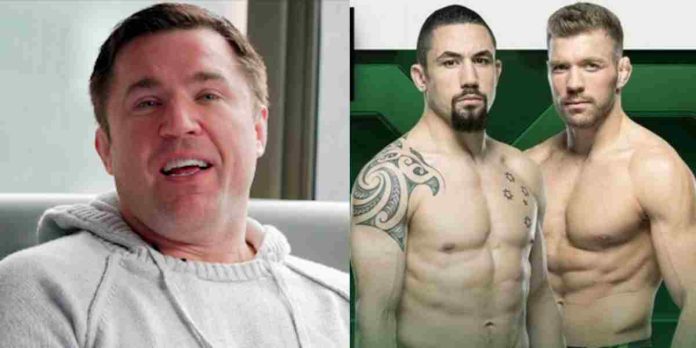 Chael Sonnen believes the UFC should scratch Robert Whittaker vs Dricus Du Plessis because it doesn't make any sense to him.
Whittaker and Du Plessis will face each other in a potential title eliminator at UFC 290 in July. The South African is currently ranked sixth in the middleweight rankings and is the only fighter in the top six who champion Israel Adesanya hasn't fought yet. He's also been trading quite a lot of barbs with 'The Last Stylebender' over the past few weeks.
Earlier this month, Sonnen said that Adesanya needed to fight Du Plessis because of the ongoing rift between them, but soon after, the UFC announced a title eliminator between Dricus and Whittaker.
Chael Sonnen On Whittaker vs Du Plessis
Speaking on his YouTube channel, Sonnen said that the UFC made the wrong call.
"It's not too late," Sonnen said. "We shouldn't have made du Plessis vs. Whittaker, should we have, guys? We should've made du Plessis vs. Adesanya. Izzy says, 'I'm not going to fight anybody till I fight him.' Izzy doesn't care if he doesn't beat Whittaker. … Matter of fact, Izzy predicts Whittaker is going to beat Du Plessis. Izzy doesn't care if he's coming off a loss. He doesn't care if he's coming off a knockout humiliating defeat, he's going to fight him next."
Whittaker is coming off four wins and one loss in his last five fights, with his most recent win coming against Marvin Vettori at UFC Paris, whereas Du Plessis is undefeated in the UFC with five straight wins. He most recently beat Derek Brunson at UFC 285.
Do you agree with Chael Sonnen?