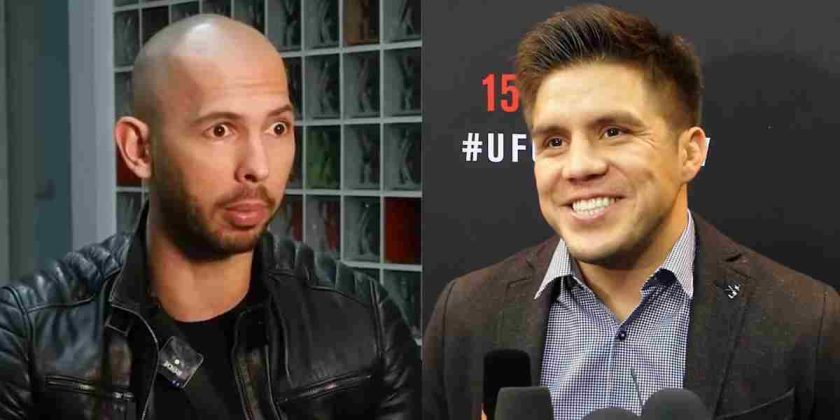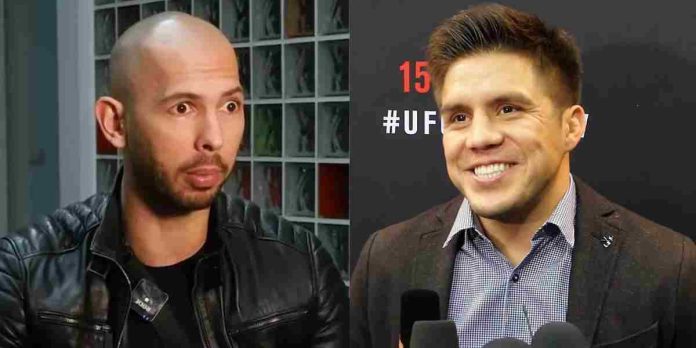 Henry Cejudo thinks Top G Andrew Tate's kickboxing record is padded.
Tate, who holds a kickboxing record of 76-9, retired from the sport due to recurrent injuries in 2020, after which he shifted his attention towards expanding his social media presence and business ventures. Within the next two years, Tate became an internet sensation, with Instagram and Facebook packed with clips of him talking about various topics, ranging from feminism to business.
Cejudo also happened to watch some of his clips recently, and after a bit of research, he claims that he found out some interesting facts about Tate's kickboxing career.
Speaking on his YouTube channel, Cejudo explained how Tate, a veteran of over eighty fights, fought a debutant in his eight-sixth professional bout to build a record that seems pretty solid on paper.
"So this is against Cosmin Linguarar," Cejudo said while breaking down Tate's fight against Cosmin Linguarar. "Again, for a guy who's 76-9 and he's going against up a guy that is making his debut. This is what I'm saying man, a lot of this, a lot of you guys, you fans, you people, that follow guys and think are good fighters , this dude's making his damn debut against a guy that has over 80 fights which is ridiculous. In other words, this is what you call a tomato can."
"I don't follow him, you know. I've seen a couple of his Instagram stuff that he's done. I mean he seems like a pretty smart dude but he also has a padded record so you can have 80 fights and fight 80 different scrubs."
Do you agree with Henry Cejudo?