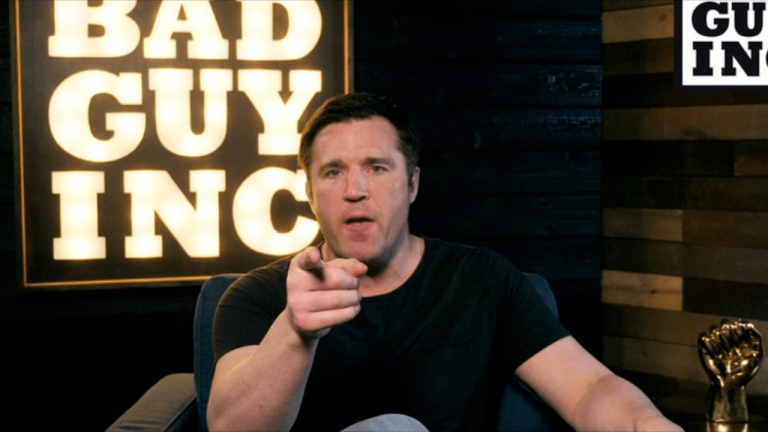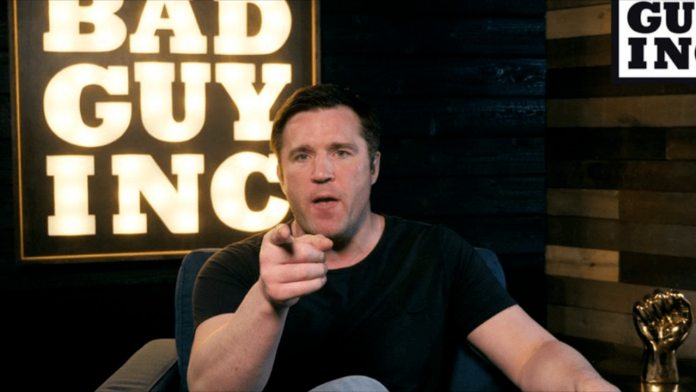 Chael Sonnen has given his thoughts on the Twitter exchange between UFC heavyweight champion Francis Ngannou and boxing phenom Tyson Fury.
In a recent tweet, the WBC and The Ring heavyweight champion asked his followers if they'd like to see him fight Ngannou in MMA gloves under boxing rules. 'The Predator' responded by offering the Brit an MMA fight with boxing gloves.
Fury then warned Ngannou that he'd knock him out if he steps foot in the boxing world. The UFC champ replied by saying that after he handles business with Ciryl Gane in their title unification bout at UFC 270 this month, he will be open to a clash against the undefeated boxer.
Chael Sonnen on Ngannou-Fury Beef
Speaking on his YouTube channel (as transcribed by BJPenn.com), Sonnen said that the recent back and forth between Ngannou and Fury was silly.
"Tyson Fury and Francis Ngannou were going at it.. Is that the word? They were going at it on Twitter," Sonnen said. "I don't know if I agree with that because the level of silliness they did was really not fun or interesting in the least. So Francis has let Tyson know that as soon as he finishes business here with Ciryl Gane, he will fight Tyson anywhere. In a ring, in a cage or in a phone booth. Now how are you going to get a camera in a phone booth? What does that look like? The fans fill up an arena, there's a phone booth in the middle and they go in? Whoever comes out is the winner because we can't see what's going on in there? The whole thing just got weird when they said phone booth.
"But Tyson, Tyson Fury added to the silliness himself by letting Francis know that he would box Francis wearing MMA gloves. So now you're left with the same, where does the camera go in the phone booth? Where are you going to box in MMA gloves? Who is going to try and sanction that? You just have limited options and who is going to watch that? You can't call it boxing. Because boxing isn't done with 4 ounce gloves. So now you've got a new sport created. It's just weird. Where is the pride within your sport? If you are a boxer you don't change the rules of boxing. You stand by your sport. This is how we do it here if this is where you're coming."
Do you agree with Chael Sonnen?
See also: