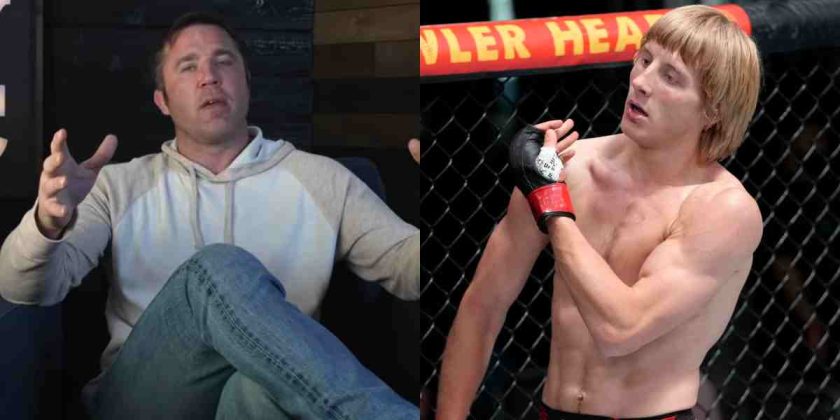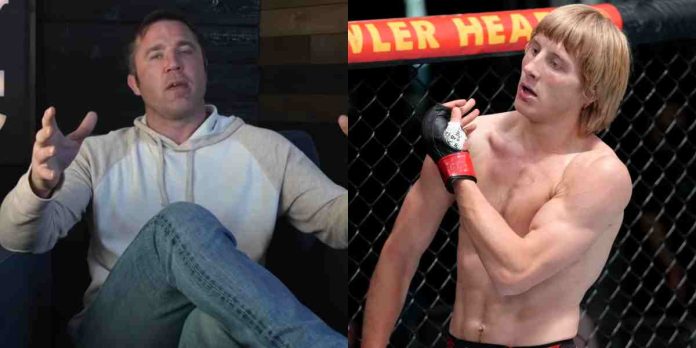 Chael Sonnen believes Paddy Pimblett showed championship potential in his controversial unanimous decision win against Jared Gordon at UFC 282.
Pimblett's most recent fight against Gordon at UFC 282 was his toughest in the UFC. Although he faced some adversity in all of his first three fights, he was able to come back and finish his opponents in style. The Brit's most recent opponent gave him a run for his money, cracking him constantly during the first round and controlling him against the cage in the third. The second round was very close, with 'The Baddy' landing the better shots.
Chael Sonnen On Paddy Pimblett
The fight was scored in favour of Pimblett, to the surprise of many fans, who think Gordon won. Speaking on his YouTube channel (as transcribed by SportsKeeda), Sonnen also praised the American for putting up a great fight, but he said that he believes the UFC's new 'cash cow' responded like a champion.  
"Gordon came to play, make no mistake," Sonnen said. "Paddy found himself in a fight that was harder than he knew it was going to be, but he responded. I have not seen anything from Paddy that shows me anything less than a potential to be a future champion. I have seen him deal with adversity. I've seen guys try to grapple with him, I've seen guys get him tired… I saw him get cracked and his chin… that would've put anybody away."
Pimblett clapped back at his critics in a post-fight interview, saying that he was "pissed" at them because he believes he won the fight fair and square.
Do you agree with Chael Sonnen that Paddy Pimblett showed championship potential against Jared Gordon?