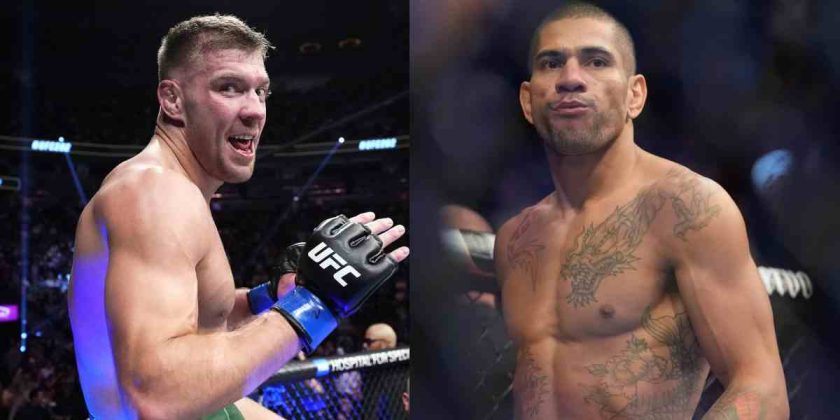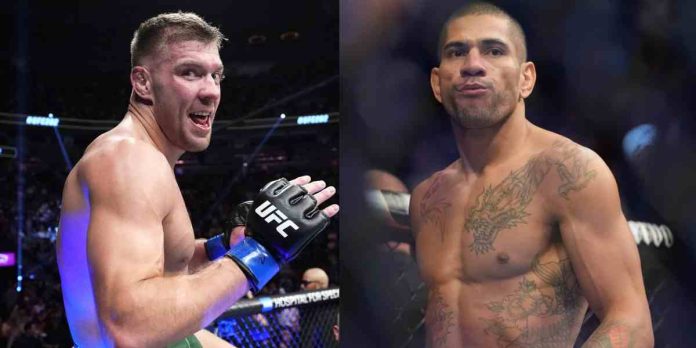 Dricus Du Plessis doesn't think Alex Pereira's reign as the UFC middleweight champion will last long.
Du Plessis entered the middleweight top ten by scoring a second round submission victory against Darren Till at UFC 282. The South African is one of the most highly rated prospects in the division and he believes he's a couple of wins away from a potential title fight, which he believes will be against either Israel Adesanya or Robert Whittaker, because he doesn't think Pereira will last long as the champion.
Dricus Du Plessis On Alex Pereira
In a recent appearance on MMA Fighting's The MMA Hour, Du Plessis explained why he believes Pereira won't be the champion by the time he becomes the division's top contender.
"I don't think [Pereira is still champion]," Du Plessis said. "I think Alex is an amazing fighter. I think Robert Whittaker beats him. I honestly think Whittaker can beat Alex. Alex is a big dude. I saw him again on Saturday. He's big for the weight, but I do think his style, which is more of a flat-footed style, he punches like a truck and he kicks hard and his striking is really good. I just think when it comes to mixed martial arts as a whole, I think Robert Whittaker has a style to beat Alex Pereira.
"I think Whittaker is struggling with Izzy because maybe a mental block, and Izzy is really good at movement, so it makes it hard to take him down. He's moving a lot, where I believe with Pereira, he's a much more stagnant fighter. He stands in one spot with his feet planted, and he hits hard. I think that's something that Whittaker will be able to take advantage of and take him down, and we saw when he's on the ground and he's put on his back, or he's at the bottom, he's not that great. I think Whittaker takes him down and TKOs or submits him."
Do you agree with Dricus Du Plessis?