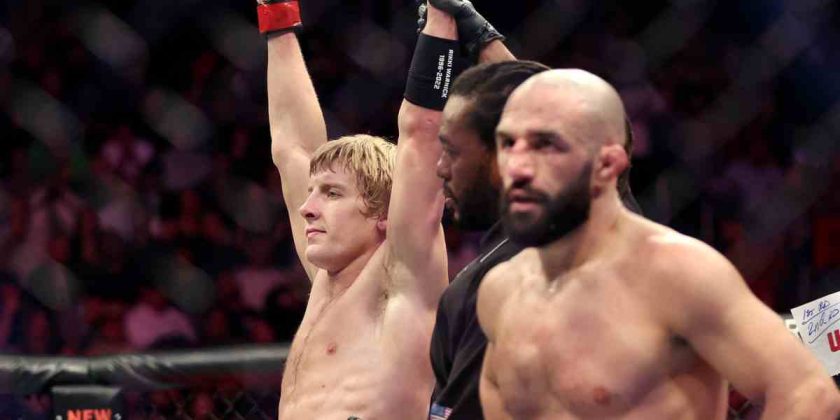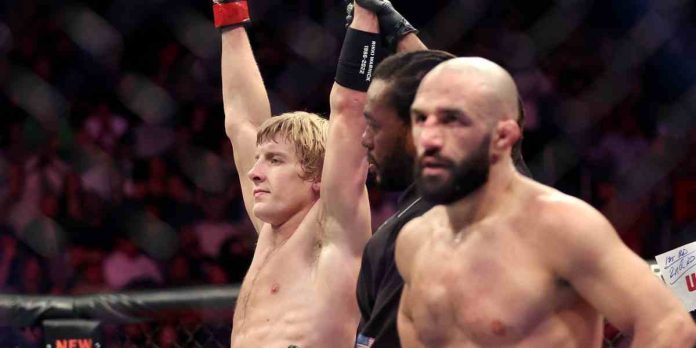 Paddy Pimblett has given his thoughts on his controversial unanimous decision win over Jared Gordon this past weekend at UFC 282.
Pimblett improved to 4-0 in the UFC with a somewhat controversial nod in the co-main event at UFC 282, where he was pushed to the limit by Gordon, who constantly found the Brit's chin with his left hook in the first round. 'The Baddy' had his moments as well, but appeared to land the less impactful strikes. The second round was very competitive with both fighters having their moments.
Gordon held Pimblett against the cage for the majority of the third round without doing much damage, whereas the Liverpudlian attacked him with elbows and knees with his back against the cage. All three judges scored the fight 29-28 in favour of the UFC's 'new cash cow', much to the surprise of many fans, who think 'Flash' was robbed.
Paddy Pimblett Responds To His Critics
Speaking to TSN's Aaron Bronsteter (as transcribed by BJPenn.com), Pimblett clapped back at his critics, saying that he doesn't think the fight was close.
"I don't think it was close," Pimblett said. "I don't understand why everyone thinks it was close. I easily won the first two rounds, and then the third round I sort of coasted because me ankle was very sore. Me ankle, I think I need something doing to this ankle. It doesn't feel right. So, as soon as it was the third round, he pushed me against the cage. I had no urgency to get off it. He wasn't landing any damage. I was the one landing the strikes. I think he landed one significant strike in the third round. I'm pretty pissed off, to be honest, lad, that people think I lost. It's annoying me, it's annoying me a lot."
Do you agree with Paddy Pimblett?