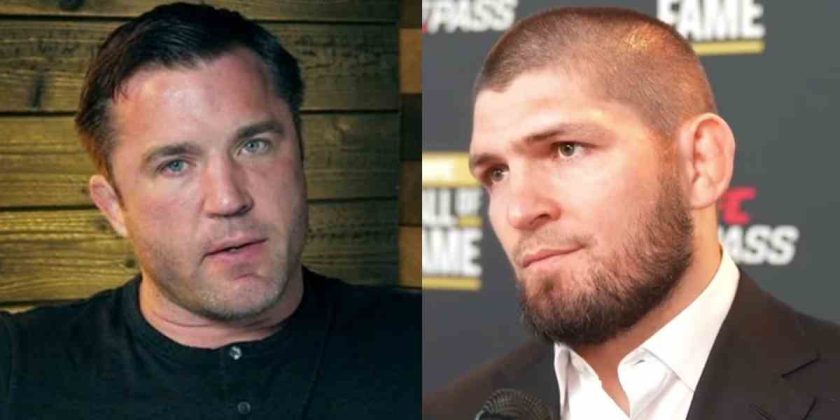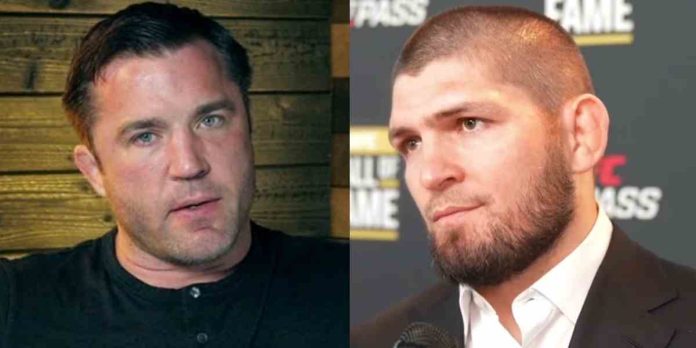 Chael Sonnen doesn't want to believe that Khabib Nurmagomedov has left the MMA industry for good.
Khabib left the MMA industry earlier this month in order to spend more time with his family. The announcement came a week before his cousin Umar Nurmagomedov's fight against Raoni Barcelos at UFC Vegas 67, where 'The Eagle' did not corner him for the first time in his UFC career. The former lightweight champ also won't be in Islam Makhachev's corner for his first title defence against Alex Volkanovski at UFC 284 next month.
Chael Sonnen On Khabib
Like many MMA fans and pros alike, Sonnen said he doesn't want to imagine that Khabib won't take part in MMA-related activities anymore.
However, if Khabib really doesn't want to come back, Sonnen said that he should have had a more appropriate send-off, he said while speaking on his YouTube channel (as transcribed by MMA News).
"Khabib Nurmagomedov. Guys, is this the last time we talk about him?" Sonnen asked. "Is that what's going on here? Khabib's out. Khabib's out of the industry… I don't know that that set in… When it was said, it didn't resonate with me… I guess I missed the degree… He's out! That's what it appears. It's a very encompassing statement to say, 'I'm out of the industry.'
"That might be the last we hear of Khabib. Is that where we're at? That would kind of be a very sobering moment, wouldn't it? That would be a lot to accept. Is this how we're saying goodbye to Khabib? Has he already said goodbye? … I just feel like that's a massive story. I feel like the sendoff was inappropriate. I don't want to imagine this is the last time I say the words Khabib Nurmagomedov to you guys, but it might be."
Do you agree with Chael Sonnen?