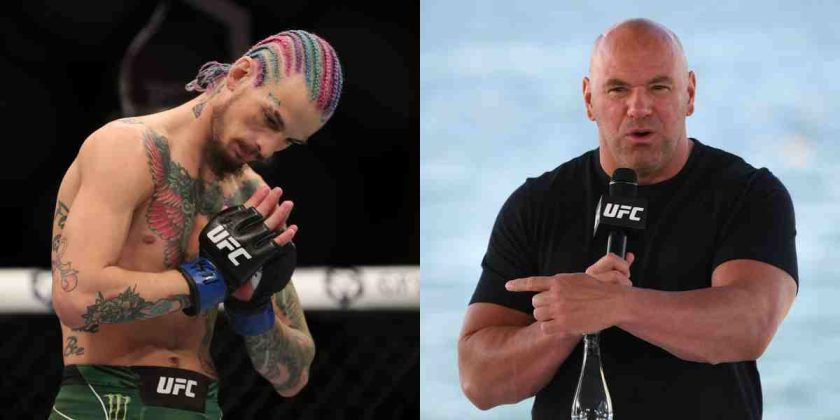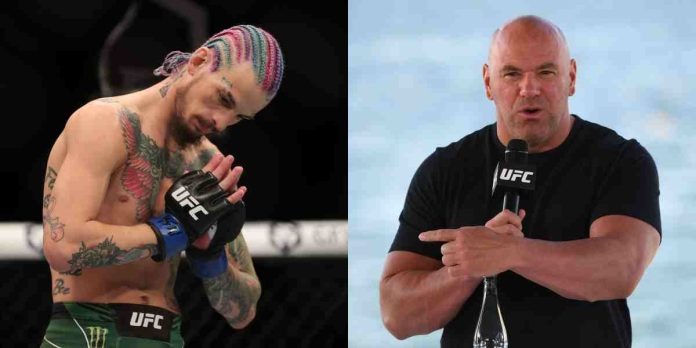 Sean O'Malley has given his thoughts on Dana White's physical altercation with his wife during an argument in a nightclub on New Year's Eve.
Dana was caught on camera slapping his wife Anne multiple times after she slapped him, apparently over an argument at El Squid Roe nightclub. The video, which was first released by TMZ Sports, caused an uproar on social media, with renowned journalists, including Ariel Helwani, slamming the UFC president for his actions.
Immediately after the video was released, Dana apologised for his actions. His wife also released a statement, saying that what her husband did was "out of character". She also said that things escalated because they were drunk.
Sean O'Malley Defends Dana
Despite strong criticism, several people have come to Dana's defence, including O'Malley, who while speaking on his 'BroMalley' podcast with his brother (as transcribed by MMA Junkie), said that his boss' actions were justified because he was attacked first.
"I feel bad for Dana," Sean O'Malley said. "His wife slapped him. That is rude and it deserves a slapping back. I don't know it's a tricky one. It's like, treat people how you want to be treated. I don't think, sober, would he have done that? No. I would assume sober, no drinks, she slaps him, I don't think his initial reaction is to slap back. When that alcohol's flowing, I've never hit a girl, but I've been blacked out and I've done things that I can't believe I've done. What if that was his like, f***, he did and was like, I don't know. I don't think it was right. Obviously, you should not hit, especially a little girl like that. But alcohol is flowing, and she hit him first."
What do you make of Sean O'Malley's comments?