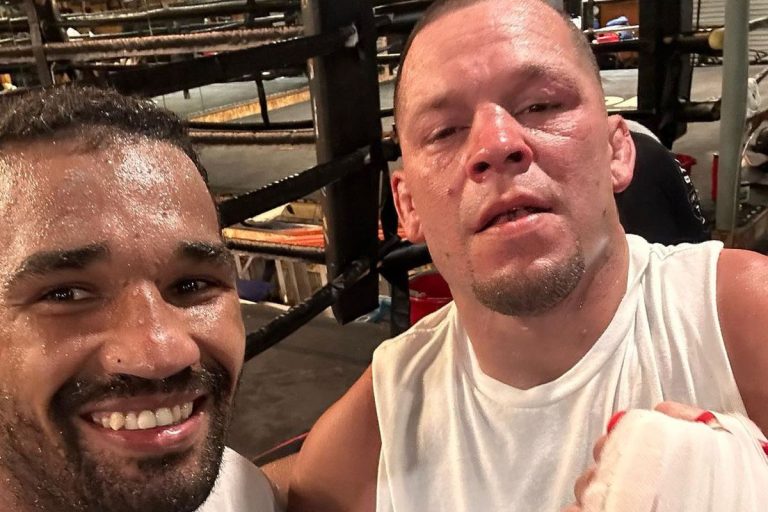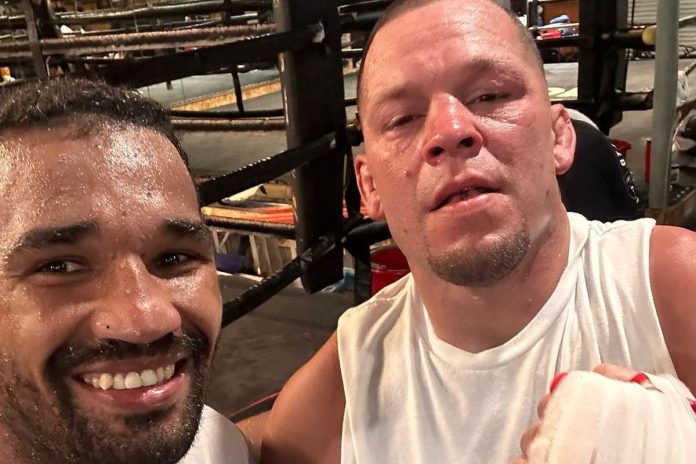 Nate Diaz has been training hard for his boxing match against Jake Paul in August.
The boxing match, which was earlier scheduled to be for eight rounds, has now been updated to a ten-round fight on Diaz's request. In training, however, Diaz is doing twelve rounds.
The Stockton native recently sparred with a couple of high-level boxers, WBC light welterweight champion Regis Prograis and undefeated Brazilian boxer, Esquiva Falcao.
Prograis was very impressed with Diaz's toughness and overall punching skills.
"For sure [I was impressed]," Prograis said. "I've sparred with a lot of MMA fighters, I spend a lot of time in Brazil, and their hands are just not that good. Nate Diaz's hands were fairly OK. He has a pretty decent standup game. It's not on the level of a boxer, but for MMA, his hands are really good. That definitely surprised me, and he was just tough as nails. We definitely had a good sparring session."
Falcao wasn't very impressed with Diaz, however, as he claimed that the UFC legend was exhausted at the end of the first round of their sparring session.
"At first I thought he was tired, and in the end it looked like he was dying," Falcao said in a video posted on his Instagram. "His fighting style is crazy. You look at him and say, 'Oh, he's tired,' and then we started sparring. [Coach] Robert [Garcia] told me in the second round, 'He's tired already, hold back a little bit and keep the rhythm so he does at least 10 rounds.'"
Diaz fought out his UFC contract at UFC 279, where he defeated Tony Ferguson by submission in the fourth round.
Who do you think will win the boxing match between Nate Diaz and Jake Paul?