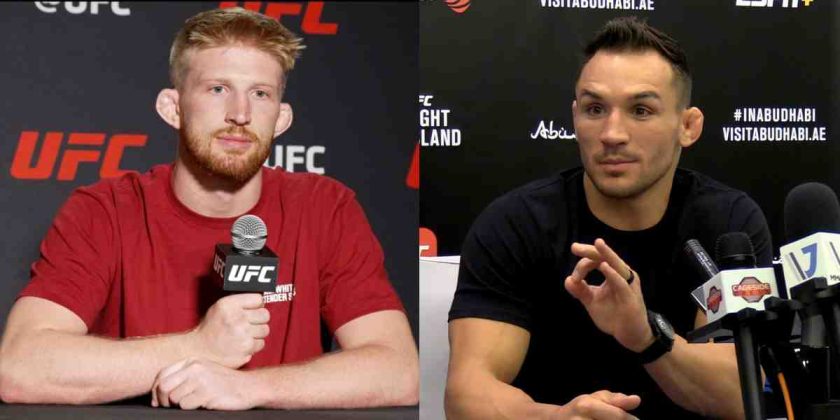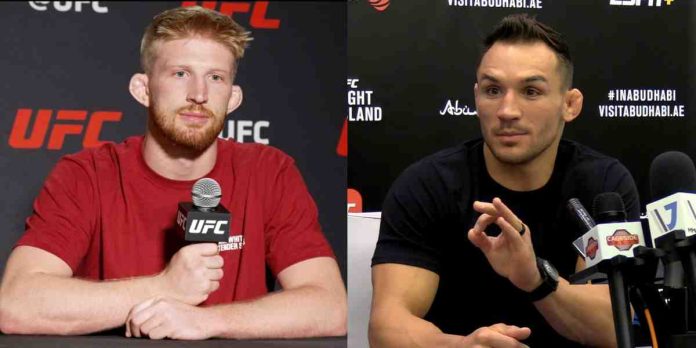 Bo Nickal believes Michael Chandler was giving him some tough love when he said the rising UFC star was a little "too chatty".
After a couple of impressive wins on Dana White's Contender Series, Nickal made a successful start to his UFC career by submitting Jamie Pickett in the first round at UFC 285. In his post-fight interviews, The Allen Assassin said that he was ready to face the best fighters in the middleweight division like Alex Pereira and Israel Adesanya, despite being 4-0 as a pro-MMA fighter.
Chandler wasn't very pleased with Nickal's post-fight interviews and said that he needed to focus on improving his skill set instead of talking trash.
Bo Nickal on Michael Chandler
During a recent appearance on MMA Fighting's The MMA Hour, Nickal was asked about Chandler's comments, and he responded by saying that the former Bellator champ's comments make a lot of sense.
"Thank you – I think there's a lot of wisdom in that statement," Nickal said. "I think Michael Chandler is a fan of mine. I think Michael Chandler wants me to win. First off he said my potential is exponential. So let's listen to what he's actually saying. He's talking about it from the perspective of the fans. If I say, 'Yo, give me Khamzat, I'll violate this guy,' 99 percent of MMA fans are going to say, 'Bo Nickal is an idiot.' They don't know what they're talking about.
"That's the perspective I think Chandler is taking, especially when I hear you read the quote, he's not hating on me at all. He's not even a guy that I don't think would do that, because he's always been cool to me. He's always been nice to me. He's a wrestler."
Do you agree with Michael Chandler?