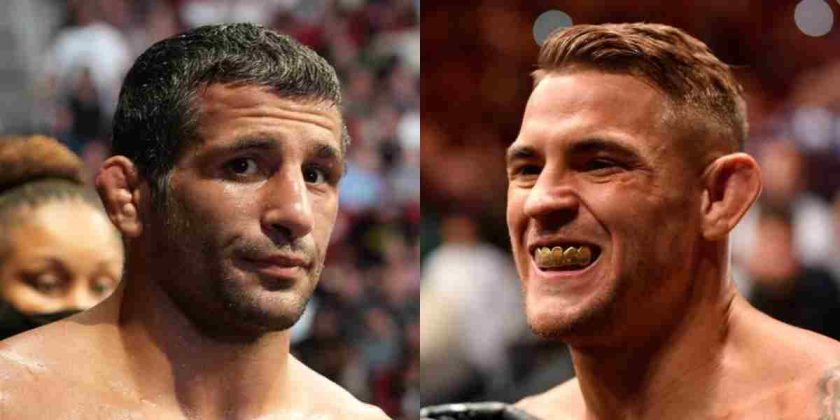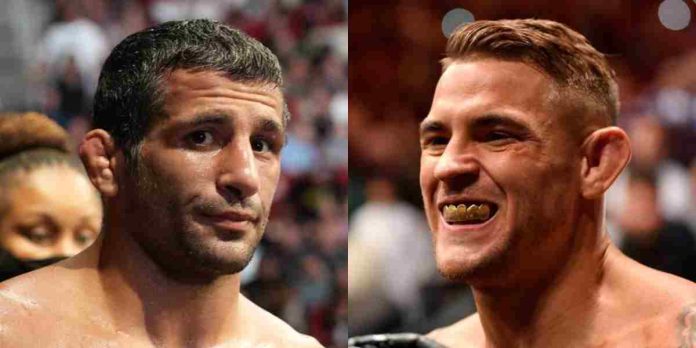 Beneil Dariush believes that Dustin Poirier should consider retiring if he isn't interested in fighting rising contenders.
Dariush is currently riding an eight fight winning streak in the lightweight division, only behind champion Islam Makhachev, who has twelve wins in a row. The Assyrian-American most recently defeated Mateusz Gamrot at UFC 280, and is now campaigning for a showdown against one of the top contenders in the division, preferably Poirier, who most recently beat Michael Chandler at UFC 281.
Poirier in a recent interview said that he isn't interested in Dariush however and is chasing money fights, something that doesn't sit well with the Assyrian-American.
Beneil Dariush On Dustin Poirier
Speaking to Submission Radio (as transcribed by MMA Fighting), Dariush said that if Poirier doesn't want to fight rising contenders like him, then he should consider retiring.
"I wish he'd be a little bit more clear as to, what is it that doesn't excite him about me?" Dariush said. "Are my fights not exciting enough? Or is it a skill issue? Or is it just because I don't have the name? Because if it's just because of the name, he should really consider — and I say this as nicely as possible, I'm not trying to be a dick, but he should really consider retiring. Because if you're going to look for the names, if you're going to look to fight only guys that the name will get you, bro, there's dogs coming. There's dogs, and they're young and they're hungry. They're looking to kill.
"There's guys out there already and there's not a whole lot of Michael Chandlers left out there in the division. How many more fights like that can you get? You're going to have to fight one of these dogs, and currently I'm at the forefront of these guys. So either step up or think about doing something else. He seems successful so, if you're not genuinely — fighting is not a sport you want to be half-hearted about. So if he's not 100 percent in, he should really reconsider what he's doing."
Do you agree with Beneil Dariush?