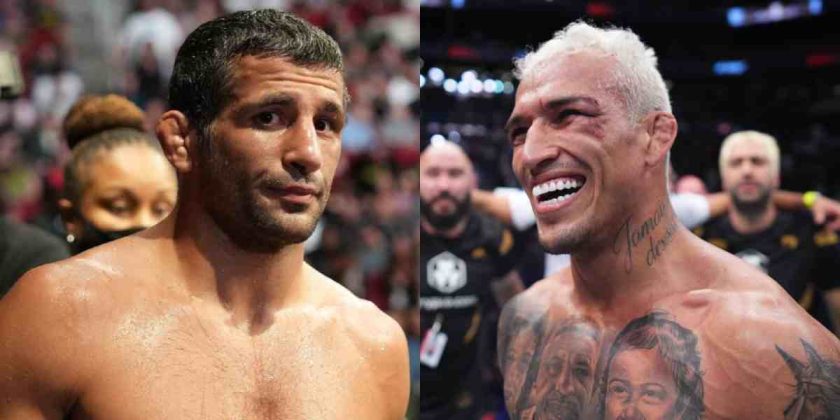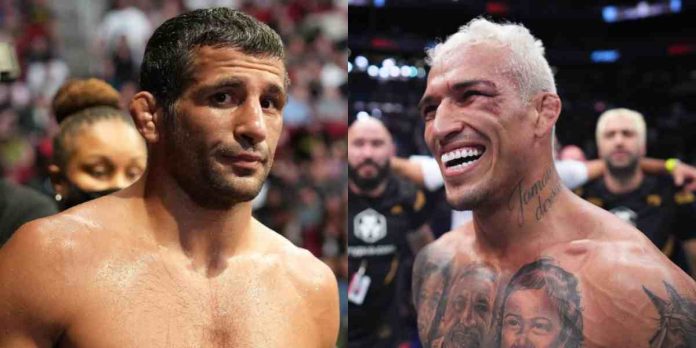 Beneil Dariush believes he'd beat Charles Oliveira nine out of ten times in grappling.
Dariush is set to face Oliveira in a potential lightweight title eliminator at UFC 289. He is currently riding an eight-fight winning streak with his most recent victory coming against Mateusz Gamrot at UFC 280.
Despite the fact that Dariush has an impressive resume, many believe Oliveira will be the toughest test of his career and the Brazilian's submission grappling skills are going to put him in dangerous positions for as long as the fight lasts.
Dariush begs to differ. The Assyrian-American believes he's a far better grappler than Oliveira and he'd beat him nine out of ten times in grappling.
"I started out in grappling. I was a young grappler and I was coming up the ranks. Charles Oliveira, I had never even heard of him in grappling. I first noticed him in MMA," Dariush said during a recent interview with Submission Radio. "In terms of grappling, I think if we competed, either 10 out of 10 or nine out of 10 times I beat him in grappling. I think he's very good at grappling, but we wouldn't be in the same ballpark."
Dariush is one of the two top fighters in the lightweight division who's on an impressive win streak, the other one being champion Islam Makhachev.
Should Dariush beat Oliveira, he thinks he deserves to fight the Dagestani and if he doesn't get a title fight, he'll RIOT.
"This time when I was talking to them, they said if I beat Charles Oliveira, I am the No. 1 contender," Dariush said. "It's not often they give me their word. This time they did. I'm going to take them at their word if it's not so, I'm going to take Justin Gaethje's advice and possibly riot."
Do you agree with Beneil Dariush?