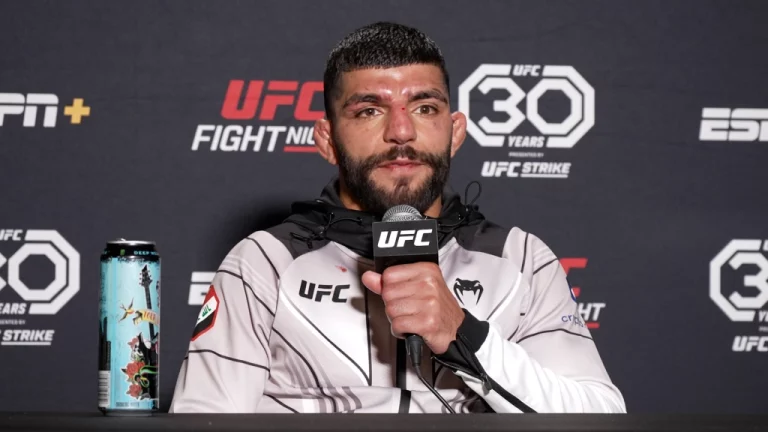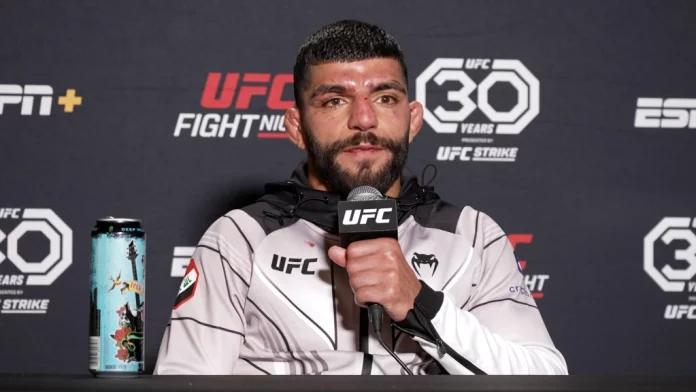 Amir Albazi believes he deserves to fight for the UFC flyweight title after beating Kai Kara-France by a controversial split decision at UFC Vegas 74.
Albazi was pushed to his absolute limit by Kara-France at UFC Vegas 74, where the Iraqi-born fighter managed to pass the toughest of his career, but not by flying colors. Both fighters had their moments throughout their five-round fight, with many believing that the New Zealander had more notable moments and deserved to win
The decision will certainly be disputed, but it shouldn't undermine the fact that Albazi delivered a good performance, but was it good enough to earn him a title shot?
He thinks so.
"That was the top three-ranked flyweight in the world, and I got the win against him," Albazi said during the UFC Vegas 74 post-fight press conference. "I went five rounds, so I know I can go with these guys for five whole rounds. I know I'm ready for the title. I just want to go on for the next one, get my belt, and keep climbing, keep becoming the king that I know I am.
"I got the win against the No. 3 in the world. Who else is it? Who else is above him? It's [Alexandre] Pantoja, [Brandon] Moreno, and I don't know what's going on with Deiveson Figueiredo. It seems like he doesn't want to fight at flyweight. I'm the next one for the title. Brandon Royval, we were booked, and he pulled out of the fight. I don't know what really happened. So it doesn't make sense he goes before me and gets a title shot."
Does Amir Albazi deserve a title shot after UFC Vegas 74?