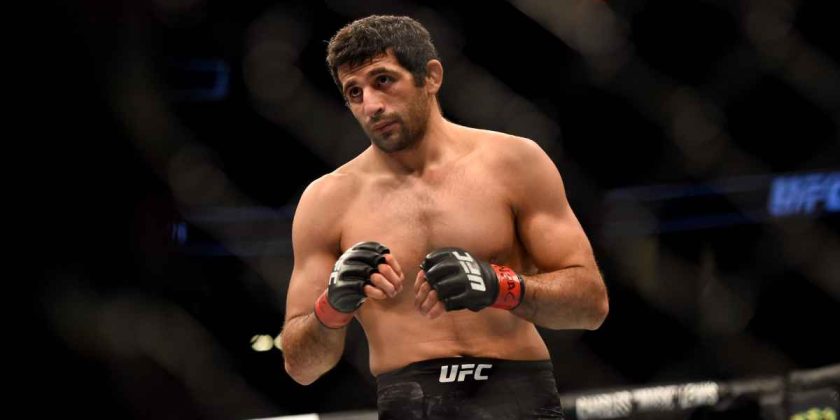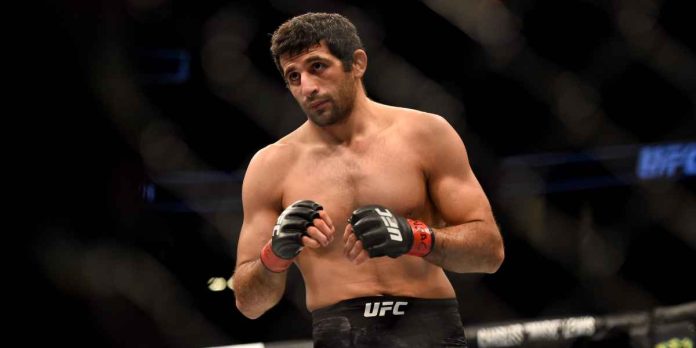 Beneil Dariush has revealed why he thinks he doesn't get the credit he deserves despite an eight-fight winning streak in one of the toughest divisions in the UFC.
Dariush improved to eight wins in a row with an impressive unanimous decision victory over Mateusz Gamrot at UFC 280, where Islam Makhachev won the lightweight title by submitting Charles Oliveira in the second round. Featherweight champion Alex Volkanovski served as the backup for the title fight, and will likely get a shot at the newly crowned champion next.
Beneil Dariush On Being Overlooked
The Assyrian-American believes he deserves a title shot more than Volkanovski, but says he doesn't want to complain about it because he knows his time will come. Speaking to KRGV Sports (as transcribed by MMA News), Dariush explained why he thinks he isn't getting promoted by the UFC.
"I don't know if it's the fact that I speak so much of my faith or the fact that I'm just not very confrontational when it comes to the meetings," Dariush said. "There seems to be this approach in MMA right now on how to make fights bigger, you talk a little bit of smack, you have an altercation in the back room or something, stuff like that builds fights. You're not really going to see me involved in stuff like that. So I think that's the reason why you don't see me get pushed so much.
"Also, I'm not a big fan of social media, I try to stay away from it as much as I can. I'll respond to people here and there. But overall, I prefer to spend my time with my family. And so all that plays into it. I understand the UFC is profit driven and maybe I'm not their ideal candidate, but I have to be honest to the person that I am, and I have to be faithful to my Creator and go forth like that. So it's just, I get the situation. I'm not mad at anybody. I get what they need to do and I know what I need to do and that's how I go forward."
Do you think Beneil Dariush deserves a lightweight title shot more than Alex Volkanovski?