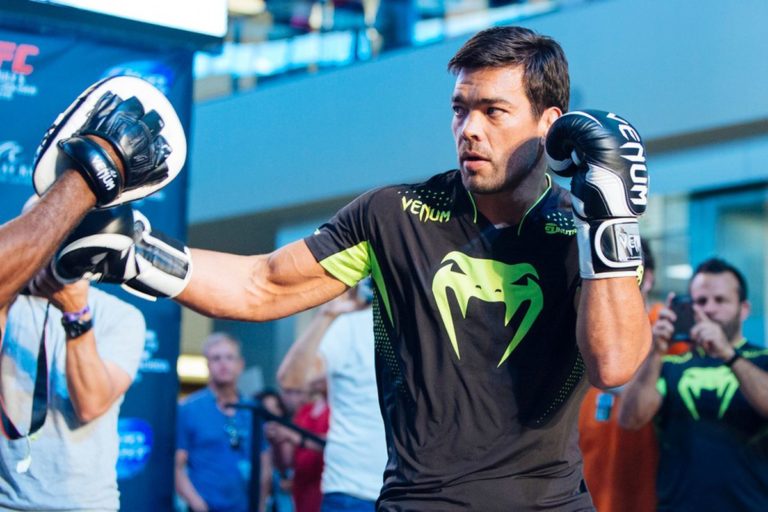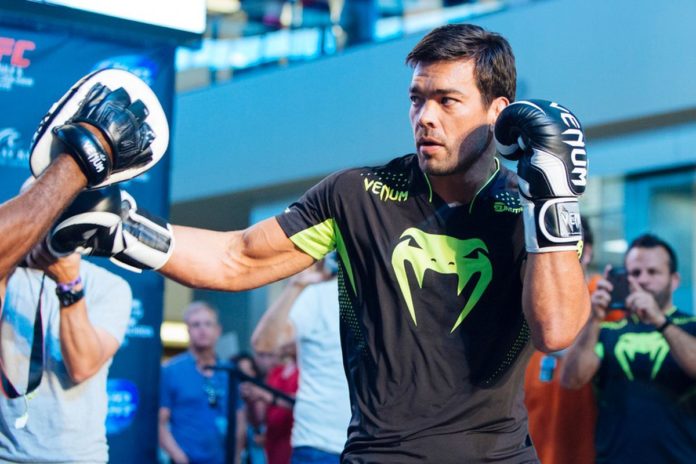 After Lyoto Machida defeated Chael Sonnen at Bellator 222 for the number one contender spot, there's been talk of which title he'd challenge for. At first, we thought it'd be a rematch regardless, because he had wins over the Bellator Middleweight Champion Gegard Mousasi, and the Bellator Light Heavyweight and Heavyweight Champion Ryan Bader. However, this past weekend, Gegard Mousasi lost his title to the undefeated Rafael Lovato Jr. We now have to wait and see who he will fight.
Firstly, Ryan Bader is supposedly defending his Bellator Heavyweight Championship against Cheick Kongo, so Lyoto will most likely fight for the middleweight belt, considering Bader holds belts in the two highest weight classes. I've also heard some people say that Gegard Mousasi may get an immediate rematch against Lovato, so we'll have to wait and see how that plays out.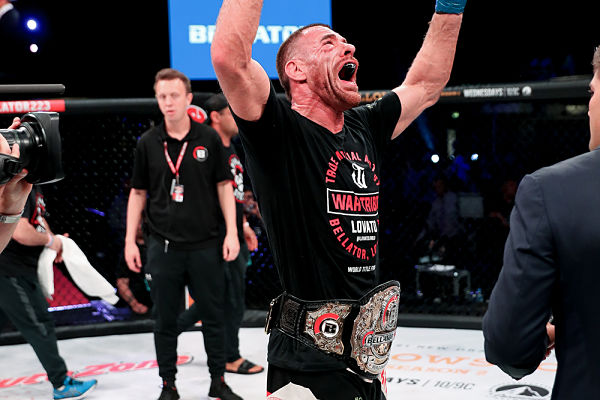 Should Lyoto fight Rafael Lovato Jr for the middleweight belt right away? What if they book Lovato vs Mousasi II and Bader vs Kongo and make Lyoto wait? If they could somehow put both of those fights on the same card, then have Lyoto choose who he'd like to challenge, I like that idea. However, Lyoto is 41 years old, he really doesn't have all the time in the world to wait.
We thought for awhile there that Lyoto Machida was done, we thought he couldn't compete at a high level anymore. He went over three years without a win, getting finished by Luke Rockhold, Yoel Romero, and Derek Brunson. Though they're all elite fighters, especially the first two, he took absurd amounts of damage in all of those fights. Derek Brunson has been caught rushing in by quite a few of his opponents, if anyone should've been able to do that, you'd think it would've been Machida. It seemed he wasn't the same anymore. Fortunately for him, he hasn't lost since.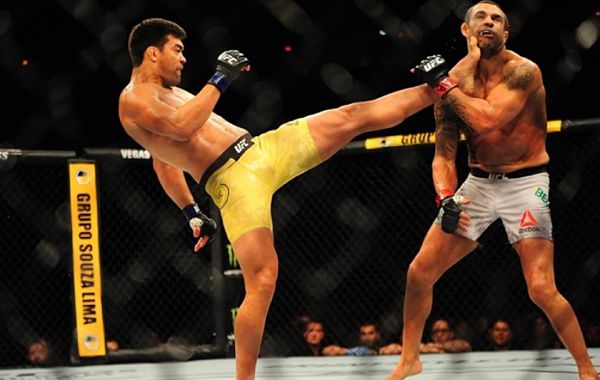 After getting finished three times in a row, and being 1-4 for his last five, he ended his losing streak, handing Eryk Anders his first defeat. He fought Anders in the five round main event of UFC Fight Night 125 and won via split decision, before KO'ing Vitor Belfort later that spring. An interesting fact about that, Vitor Belfort has been KO'd twice with front kicks to the face; once by Lyoto Machida, and once by Anderson Silva. Both of those guys train at Black House, and it was Lyoto's second front kick KO win.
After winning his two most recent fights, he signed with Bellator. He fought former Bellator Middleweight Champion Rafael Carvalho at Bellator 213, and won via split decision. I remember it being a very close, and relatively uneventful fight. The first two rounds were spent with the two making reads and striking at distance, and Lyoto ended up scoring a couple takedowns in round three, which most likely got him the win.
A lot of people thought Carvalho won, a lot thought Machida won. His next outing would be against the former three-time UFC title challenger Chael Sonnen, and he looked absolutely incredible against him.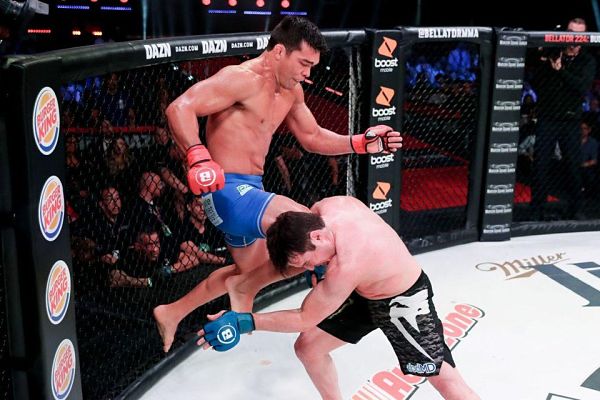 He landed two beautifully timed flying knees on Chael, one in the first round, and one in the second. Neither knocked Chael unconscious, surprisingly, but the second one set up the TKO victory. It looked like he was in line to rematch Gegard Mousasi until Gegard lost to Rafael Lovato Jr.
The first fight with Gegard saw him win all five rounds against him, and he KO'd Ryan Bader in round two of their fight when Ryan rushed in trying to land his own strikes; very similar to when Jose Aldo rushed in on Conor McGregor, Lyoto just waited for the opportune moment and threw a perfectly timed cross.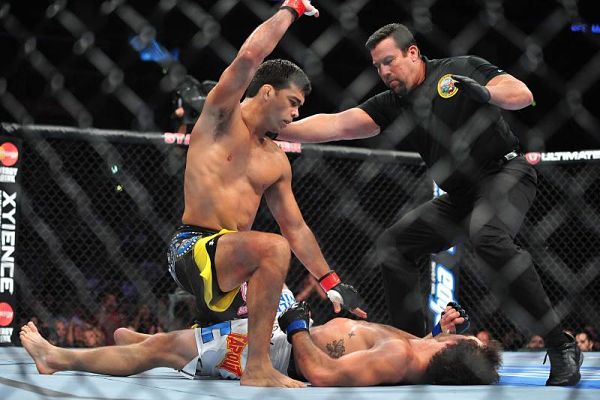 Who should Lyoto fight? Should he wait until each champion defends their belt? Should he take whichever one presents itself first? He's fully capable of beating each of them; if Gegard comes back and gets his title back, he's already completely out classed him. If he fights Bader again, he's finished him before. He can certainly do that to each of them again, whether he would or not, who knows. Or how about the 10-0 Rafael Lovato Jr? How do they match up together?
Lovato has a two inch height advantage, and a four inch reach advantage; but so did Carvalho, and Carvalho's striking is a little more dangerous than Lovato's. However, if this fight hits the mat, things could get very interesting. Lovato won the Legacy FC Middleweight Championship and defended it once before signing with Bellator as well, and has a 4th degree black belt in Brazilian Jiu-Jitsu with countless medals from national, international, and worlds in BJJ.
Initially I really wanted to see Lyoto rematch either Mousasi or Bader for their titles, but a fight with Lovato sounds just as intriguing. How do you think this pans out?