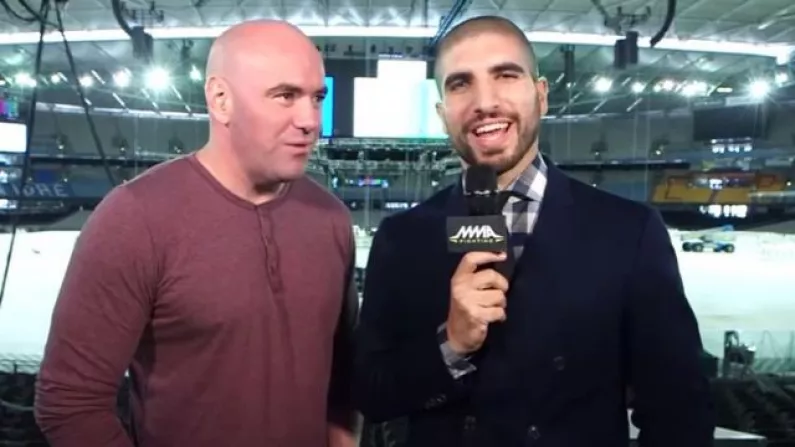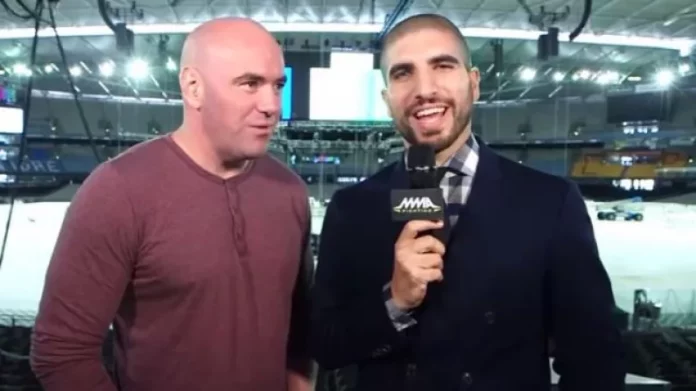 Ariel Helwani is not happy with the way Dana White is trying to make it look like Francis Ngannou was scared to fight in the UFC.
Ngannou recently signed a lucrative deal with the PFL, where he will offer his services as a fighter as well as the president of PFL Africa. Moreover, anyone who fights him will also take home $2 million at least. Dana White was recently asked about the deal, and he responded by saying that it doesn't make any sense to him. The UFC president also insuinated yet again that the Cameroonian left the UFC because he was afraid to take risks.
Helwani thinks that's number one bulls***.
Ariel Helwani Blasts Dana White
Speaking on the MMA Hour, Helwani went off at Dana for trying to put the blame of their failed negotiations on Ngannou.
"Between February of 2019 and January of 2022, which is three years, Ngannou fought five times," Helwani said. "Now he hasn't fought in 18 months because he's coming off ACL surgery and was a free agent and had to deal with all that. So to frame that he hasn't fought, he fights once every year…is a bulls*** way of framing all of this.
"Like, literally, that guy put his life on the line multiple times, was put in detention centers multiple times, had to jump off rafts, had to swim…had to live homeless. That guy doesn't wanna take risks? What are we talking about now? This has become so ridiculous."
Do you agree with Ariel Helwani?