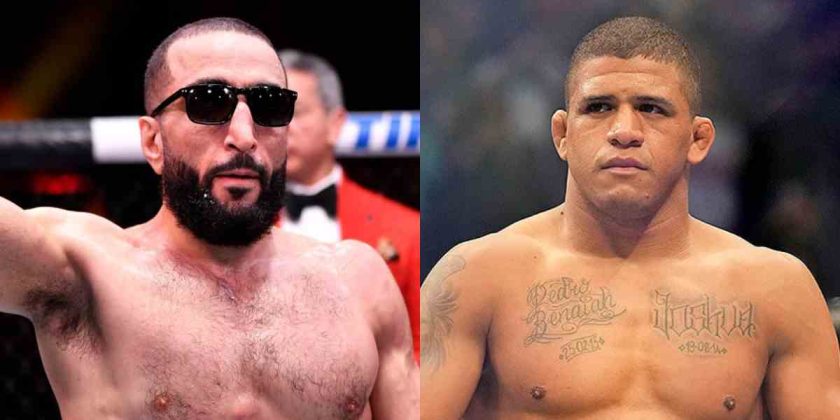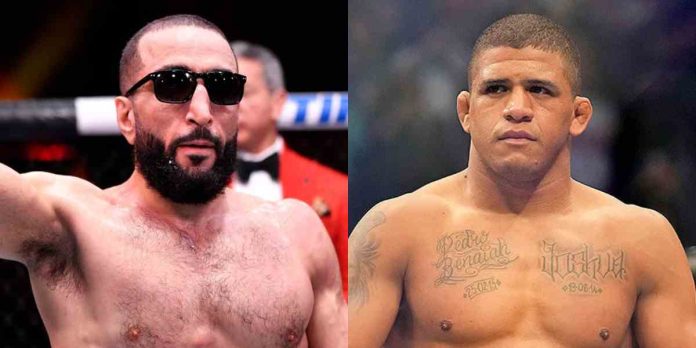 Belal Muhammad has fired back after Gilbert Burns claimed that he's running scared.
Burns made light work of Neil Magny at UFC 283, where he won by first-round submission. Speaking to the media before the fight, the Brazilian complained about Muhammad sitting one place above him in the UFC welterweight rankings.
'Durinho' said that he believes Muhammad should be ranked lower than him for two reasons. Firstly, the Palestinian-American hasn't fought him, and secondly, he fought a lower-ranked opponent, Sean Brady, in his most recent fight at UFC 280.
Belal Muhammad Responds To Gilbert Burns
Muhammad took to Twitter to remind Burns that apart from his win over Brady, he's also beaten former two-time welterweight title challenger Stephen Thompson and Vicente Luque in the last couple of years. He's also won eight out of his last nine fights, with one no-contest.
"I just beat number five Wonderboy, I just beat number five Luque, and I had to fight them back to back," Muhammad said. "So then I'm looking at number four, Gilbert. Should be the next step, but I got ducked. So then I had to go downwards, number seven, Sean Brady. Beat him. Because I was ducked.
"I'm glad the smart world would understand that Sean Brady is just a white version of Gilbert without the fro. So why would I duck him? I appreciate you guys, rankers, I appreciate you guys. You guys are smart. Congratulations on beating number 14, Neil Magny, who would probably lose to Jake Paul. Congrats, man. Congrats."
Ideally, Burns said that he wants to face Colby Covington in a title eliminator next, but if the former interim champ keeps running, he wouldn't mind fighting Muhammad.
Who do you think would win a potential welterweight title eliminator between Belal Muhammad and Gilbert Burns?