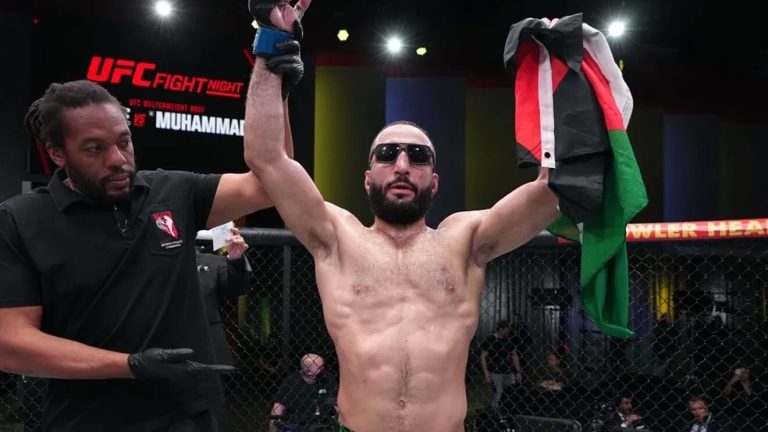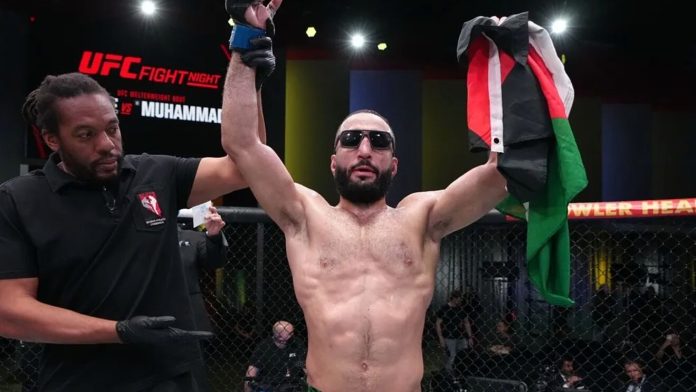 Belal Muhammad has said that he isn't interested in fighting rising contenders and wants to fight someone ranked above him, like Kamaru Usman, Colby Covington, or welterweight champion, Leon Edwards.
Muhammad is coming off a stoppage win against Sean Brady at UFC 280, and according to Dana White, he will likely fight another rising contender in Rakhmonov next. With eight wins in his last nine fights, 'Remember The Name' believes he deserves either a potential title eliminator or a title fight, and he wouldn't settle for anything less than that. Edwards will likely put his title on the line against Covington next, so the only option Belal has is Usman, and he's happy with that.
Belal Muhammad On Kamaru Usman
In a recent interview with MMA Fighting, Muhammad said that he'd love to fight Usman.
"I'm never a guy that shies away from the tough fights," Muhammad said. "I've been calling for the toughest fights forever and he's obviously on a good run, a streak, but I just beat the hot prospect [in Sean Brady]. I just beat the guy that was 15-0. He's a dangerous fighter, but to me it's still fighting backwards. It's fighting downwards. It's fighting another guy that [if] you beat him, 'Well, he wasn't as good as we thought he was. Who's that?'
"For me, now, I'm only looking upwards. The only guys upwards are Colby, Leon, and Kamaru. Kamaru didn't take no damage in this fight and he's still fighting, he's still talking about fighting — I think that's a fight that makes sense."
Who do you think Belal Muhammad should fight next?