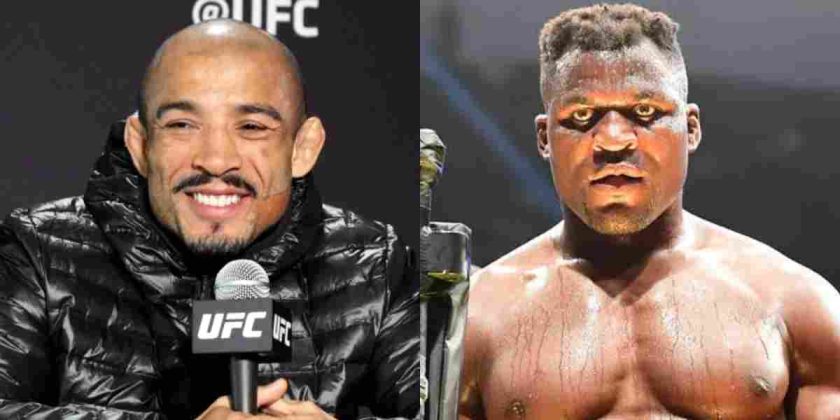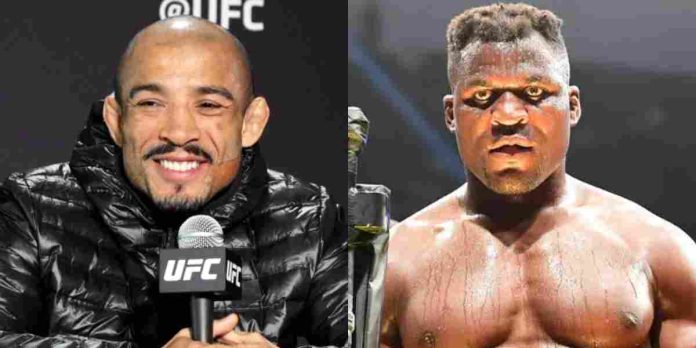 Jose Aldo believes Francis Ngannou could have made millions of dollars by fighting in the UFC, but he made a huge mistake by deciding to leave.
Ngannou parted ways with the UFC due to a contractual dispute. According to Dana White, the Cameroonian turned down an eight-million-dollar contract, which would have made him the highest-paid heavyweight in the promotion's history. 'The Predator' is linked to lucrative boxing showdowns against Tyson Fury and Deontay Wilder and also has offers from MMA promotions such as the PFL and ONE Championship.
Jose Aldo On Francis Ngannou
In a recent interview with MMA Fighting's Trocacao Franca, Aldo said that Ngannou shot himself in the foot by leaving the UFC.
"With all humbleness, I think Ngannou shot himself in the foot," Aldo said. "He had everything to sign a great contract, the biggest in heavyweight, but this desire to be a boxing champion or to fight in boxing… People see the top of the boxing pyramid getting paid big numbers but forget that the lower part is paid so little. I think the UFC has bigger salaries than boxing.
"I see Ngannou tripping about a fight with Tyson Fury, a champion, who heavyweights aim at but don't come anywhere near. It's like saying I wanna play soccer because they get paid millions but forget only five percent get paid millions, the rest make way below that. People say that the UFC doesn't pay that well, but it does. That's why it's the biggest organisation. You can make money as [big] boxers can. Conor [McGregor], Ronda Rousey. People say women don't make money and she's made it, right?"
Do you agree with Jose Aldo?