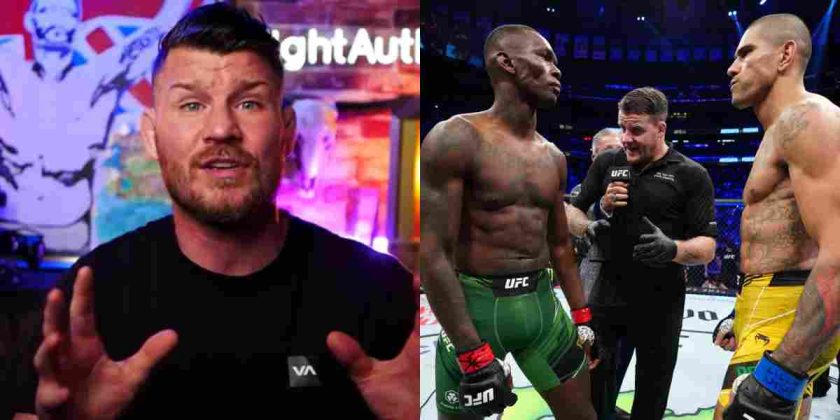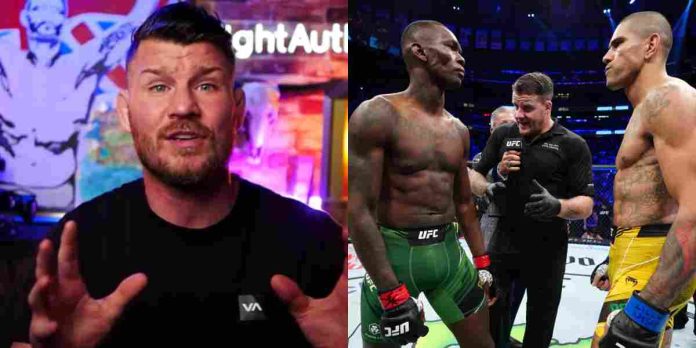 Michael Bisping believes 'element of surprise' could play in Israel Adesanya's hand in his middleweight title fight against Alex Pereira at UFC 287.
Pereira shocked the world when he pulled off a huge comeback knockout victory in the fifth round of his middleweight title fight against Adesanya at UFC 281, where 'The Last Stylebender' showed a well-rounded skillset, including his wrestling skills in the third round of the fight.
Michael Bisping On Pereira vs Adesanya 2
Speaking on his YouTube channel (as transcribed by MMA Junkie), Bisping said that if Adesanya again mixes things up and creates doubt in Pereira's mind, he can catch him off guard.
"Adesanya took him down (and) controlled him for a little bit. And who knows – he might be trying to go for a submission this time, because the thing is, you don't have to be a great wrestler to learn the mechanics to do a double-leg takedown," Bisping said. "Certainly when you're Israel Adesanya, Alex Pereira isn't necessarily going to expect that off the bat. So I'm just going to throw it out there: Don't be surprised if you see Izzy go out there, pretend to trade on the feet, double jab, right hand, whatever the combination may be, to get a reaction from Pereira.
"And when the arms come up, you level change, you shoot in, you get your arms around the leg, run him into the fence, pick him up, slam him down, and there you go. Now listen – of course you know Pereira, training with the likes of Glover Texieira, and of course Chuck Liddell – they've been there, done it, got the T-shirt. They know how to get back to the feet. But the element of surprise from Israel Adesanya – he might just catch him. You never know."
Do you agree with Michael Bisping?