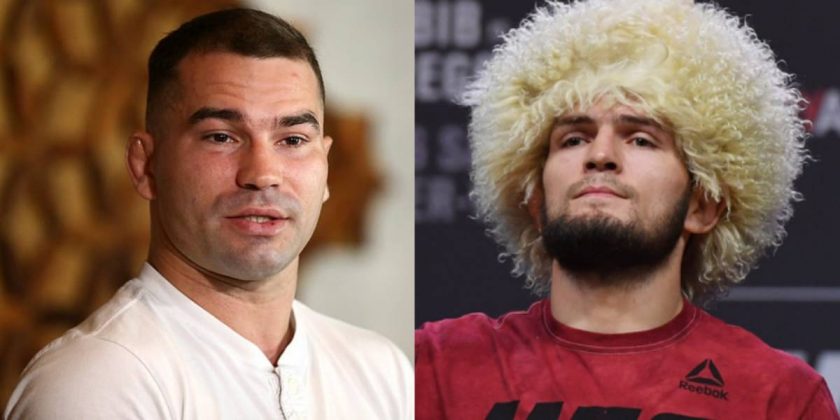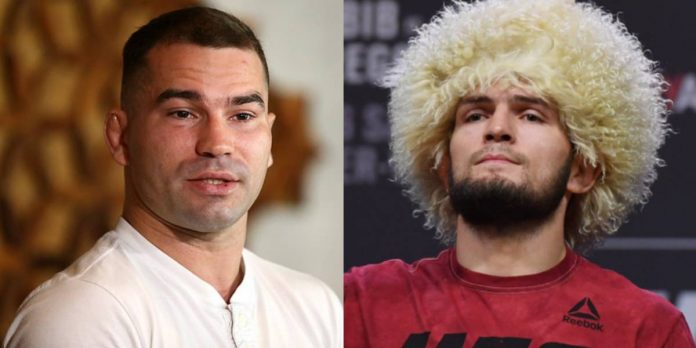 Artem Lobov has put aside his rivalry with former UFC champion Khabib Nurmagomedov, to give him credit for what he's achieved in combat sports.
The history between Lobov and Khabib dates back to the UFC 223 fight week in 2018, when the Dagestani confronted his compatriot in the hotel lobby for the crude comments he had previously made.
'The Russian Hammer', who was on his own when confronted by 'The Eagle' and his team, returned with reinforcements, including Conor McGregor, on the media day and raided the Barclays Center in Brooklyn, where the Irishman attacked a fighter bus, injuring Michael Chiesa and Ray Borg.
Khabib, who headlined UFC 223 against Al Iaquinta, went on to win the vacant lightweight title by unanimous decision, but Lobov, who was also expected to compete at the event was removed, and McGregor handed himself into police, although he was later released after posting $50,000 in bail and a quick arraignment hearing.
A lot of time has passed since that incident, and it appears that Lobov has had a change of heart towards Khabib, as he has nothing but good things to say about him now.
'I Would Love To See Khabib Fight More'
Giving his thoughts on the GOAT conversation while speaking on the Talking Brawls podcast with Niall McGrath, Lobov said that although he considers Fedor Emelianenko as the greatest fighter in history, Khabib is also in the conversation.
"I mean, as the greatest of all time, that's a very, very high company to be with," Lobov said. "To me, that's Fedor, you know, to me it's Fedor and there's nobody that comes close. But Khabib is certainly in that conversation. You have to give him props for what he has achieved, you know, especially in the UFC. I certainly would love to see him fight more, you know. I certainly would love to see him fight Conor again.
"The lightweight division is on fire now, there's a lot of interesting matchups there. But you know, you have to respect his decision. And as I mentioned, this is fighting we're talking about, when for your whole life you're in this sport, it's very dangerous for your health. So it's probably a very smart decision on his part to retire young and healthy."
Khabib retired from MMA after successfully defending his title against Justin Gaethje at UFC 254 last October, while Lobov said goodbye to combat sports last week.
Like Artem Lobov, do you put Khabib Nurmagomedov in the GOAT conversation?
See also: