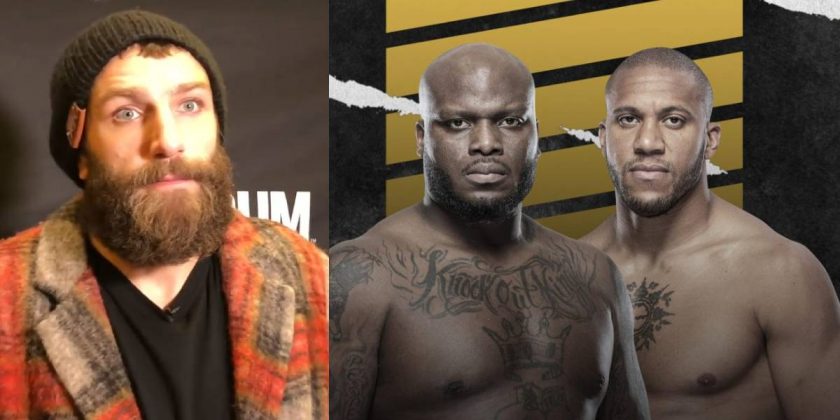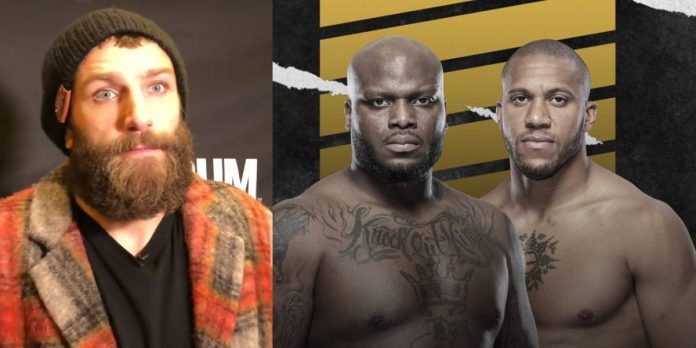 Michael Chiesa has given his thoughts on the interim heavyweight title fight between former title challenger Derrick Lewis and rising star Ciryl Gane, set to headline UFC 265 this weekend.
Lewis was initially expected to face heavyweight kingpin Francis Ngannou, who declined to fight in August, saying that he wouldn't be ready before September. Not willing to sit around and wait for 'The Predator', the UFC decided to book an interim title fight between 'The Black Beast' and Gane, much to the surprise of the MMA world.
Michael Chiesa's Prediction
Speaking to James Lynch, Chiesa made his prediction for the UFC 265 main event between Gane and Lewis.
"I want to say Derrick Lewis, I mean who doesn't? Here's the problem, Derrick Lewis does really good when he can get a guy to start shooting," Chiesa said. "That's how he found the uppercut against Curtis Blaydes (at UFC Vegas 19). If he can force a guy into a takedown, the uppercut's gonna be there, but Ciryl Gane is very technical, he's very methodical, physically imposing, he's a freaking huge, athletic guy. I think he cruises to a decision.
"If it's a decision, it's Ciryl Gane, if it's a finish, it's 100 percent Derrick Lewis. I don't know, I believe Derrick Lewis hasn't lost a fight in the UFC when he's fought in Houston, so that could be a real thing. When you put Derrick Lewis in Houston, he manages to come with the win every time, and you have to really take that into consideration. I feel like hometown advantage could really play a role in this fight. I'm going with 'The Black Beast', after four and a half rounds of losing, he's going to knock him out. Screw it."
Do you agree with Michael Chiesa?
See also: