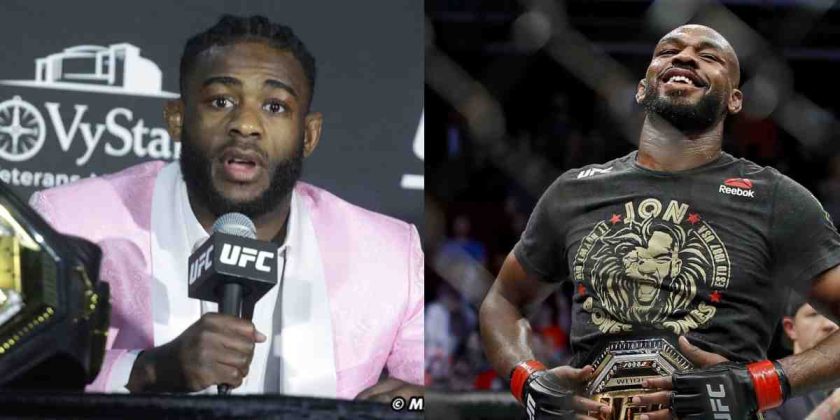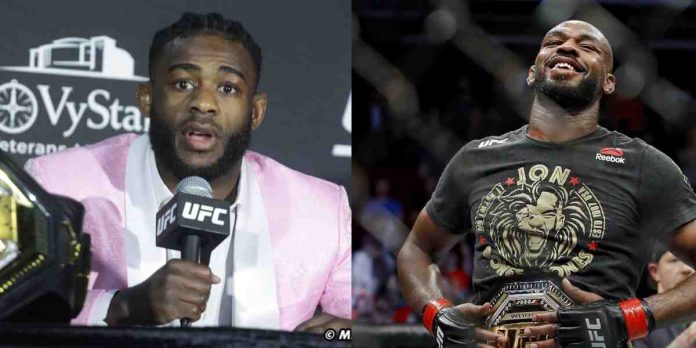 Aljamain Sterling believes Francis Ngannou is still the REAL champion, despite the fact that Jon Jones beat Ciryl Gane to win the heavyweight title at UFC 285.
Jones made light work of the Frenchman at UFC 285, submitting him in only two minutes and four seconds into the fight to become the promotion's heavyweight kingpin. The title was vacated by Ngannou in January after he failed to reach a new deal with the UFC, and so, 'Bones' didn't get to beat the best in the division to win the belt.
During his light heavyweight days, Jones was stripped of his title multiple times after being suspended for using banned substances, and in his absence, Daniel Cormier ruled the division.
The New York native never credited 'DC' for being a "real" champion because he didn't beat Jones to win the belt. Now that the newly crowned heavyweight champion is in a similar situation, Sterling thinks he should keep the same energy.
Aljamain Sterling On Jon Jones
Speaking on his YouTube channel (as transcribed by MMA News), Sterling explained why Ngannou is still the real champion, and Jones is simply a "placeholder kind of thing".
"My biggest thing that I would wanna see is that the UFC figures out a way to make Jon Jones vs. Francis Ngannou," Sterling said. "Or should I say, Francis Ngannou vs. Jon Jones? Because technically, Francis Ngannou is the – I don't wanna say real champion, but he is still the real champ…Cause if we're going by what Jon Jones said to 'DC', you were never really the champ. You were like a placeholder kind of thing because he never actually beat him. When they were leading up to that fight, the rematch. The same thing kind of applies here. You gotta keep the same energy.
"It's no disrespect to Jon. Jon is Jon. And I'm not saying Jon is scared, I'm not saying Francis is scared. I just hope the UFC does what the fans want and we don't get another Fedor Emelianenko situation where he never got to fight Brock Lesnar. We never got to see the biggest and the baddest dudes on the planet that everyone was talking about getting to go at it. I don't want to see these guys fight when they're both 42 and 43, that's like…I don't wanna see that. I wanna see it now, within the next year. That would be nice."
Do you agree with Aljamain Sterling?