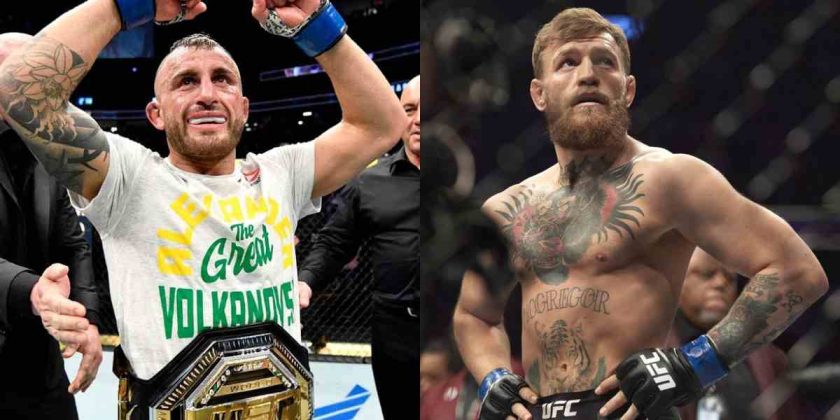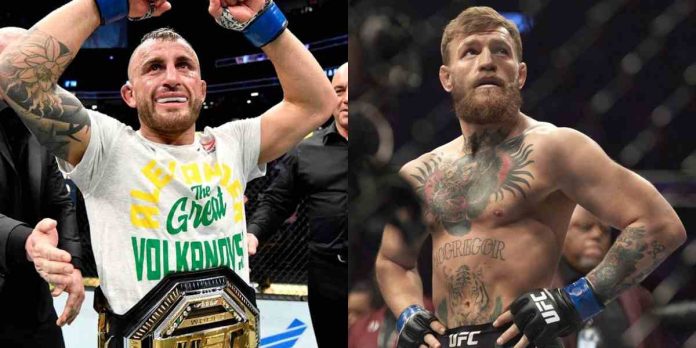 UFC featherweight champion Alex Volkanovski has explained why he thinks a showdown with Conor McGregor is more than just a money fight.
Volkanovski is coming off a dominant win over Max Holloway at UFC 276 and will likely face newly crowned lightweight champion Islam Makhachev next. If he wins, he would like to make his first title defence against McGregor, who hasn't competed since July last year and is expected to make his return to the Octagon next year. The Irishman had an iconic run in the featherweight division, winning the title by knocking out Jose Aldo in only 13 seconds in 2015.
Having already beaten former champs Aldo and Holloway, Volkanovski wants to add McGregor to his list of victims.
Alex Volkanovski On Conor McGregor
In a recent appearance on Submission Radio (as transcribed by MMA Junkie), Volkanovski explained why a fight against McGregor is important for his legacy.
"He knows he ain't fighting for that featherweight title," Volkanovski said. "I go and take that lightweight title, he knows there's an opportunity there. I've touched on the fact that he was the featherweight champion and he's the only featherweight champion I haven't beaten. So obviously that fight means something to me. As well as the money that's involved and all that type of stuff. You know the whole circus around him, which would be entertaining and fun. I'd enjoy it. So all that type of stuff will be great, but there's still a deeper sort of meaning to that fight than just that. I think he knows that, as well."
Who do you think would win a potential fight between Alex Volkanovski and Conor McGregor?