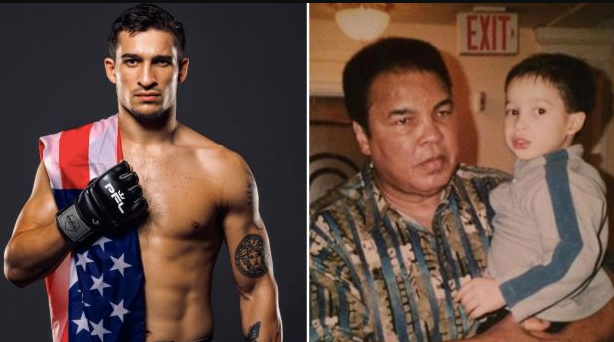 Biaggio Ali Walsh wants to reach the pinnacle of MMA not to gratify his ego, but to give back to his community like his grandfather, Muhammad Ali.
Walsh is an amateur MMA fighter, who most recently competed at PFL 5, where he bagged his fourth consecutive victory by knocking out his opponent in less than 90 seconds.
Since amateur fighters rarely get the attention he's receiving, Biaggio knows he has a lot to live up to. Should he turn pro soon, he plans on competing in the PFL tournament and should he go on to win one million dollars somewhere down the road, he knows how he would spend it.
"I fight so that I can help people," Biaggio said, according to The Sun. "That's kind of ironic too, because I'm beating people up. But I fight to help people, I fight so that I can one day become a champion in the PFL. To become a champion you win the belt and $1 million and I think $1 million is enough money to help a lot of people. I just want to be able to give back and inspire people the way that my grandfather inspired me. I think that's what's most important. I just want to get to heaven when I die, that's the main goal."
Carrying an iconic surname comes with a ridiculous amount of pressure, and while it does have its advantages, Biaggio believes the cons are more important to deal with.
"I think the pros is you have such an inspirational figure, almost like a superhero and you're related to that person," Biaggio said. "His blood runs through my blood and I think that is a huge pro. Another big pro is getting the opportunities that I've been given. Getting the exposure, that's a huge pro. But there's cons as well, there's pressure, there's a huge target on my back just because of my name.
"Just because of my existence, when I fight people are going to try their best to hurt Muhammad Ali's grandson. So with that comes pressure as well I think that's one of the cons but what is more important is how you deal with the cons."
How far can Biaggio Ali Walsh go in MMA?