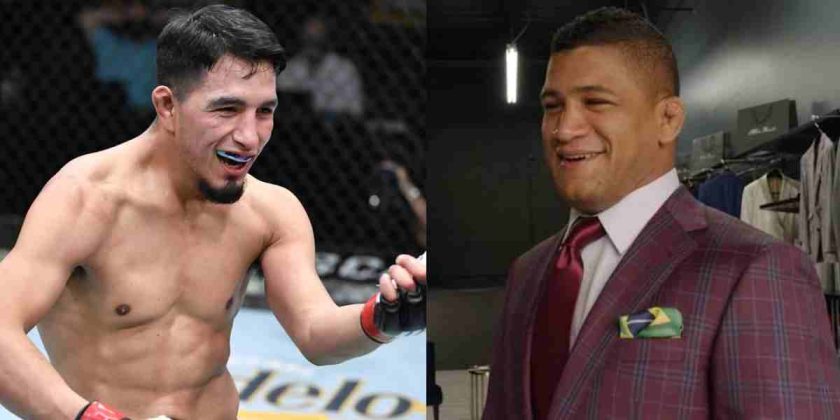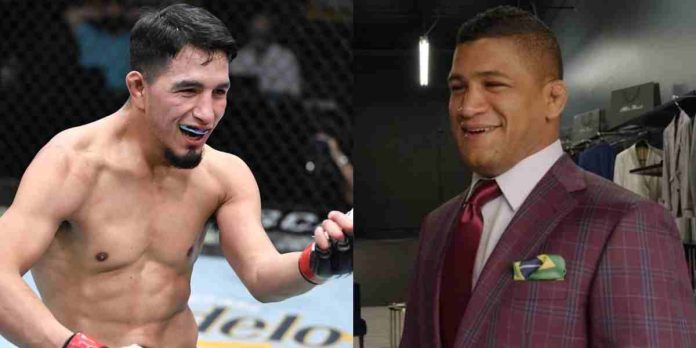 UFC Austin couldn't have gone better for Adrian Yanez. Not only did he score a fifth straight promotional victory by knocking out Tony Kelly in the first round, but he also earned his fifth consecutive bonus, and some extra cash from Gilbert Burns.
Yanez has had a flying start to his UFC career and now has the backing of Brazil, thanks to his first round knockout victory over Kelley, who came under fire for making derogatory remarks about Brazilians while cornering Andrea Lee at UFC Vegas 54.
Kelley later apologised for his remarks, saying that he's sorry if "you got your feelings hurt".
"I have nothing against Brazilians, I have nothing against anyone," Kelley said. "Actually, I dislike everyone equally, I'll put it that way. So I think pretty much I've answered all that, much love to my Brazilian fans and friends. If you don't like what I said, I don't know what to tell you on that, sorry. Sorry if you got your feelings hurt."
Responding to Kelley's apology, Yanez said that it was along the lines of bigotry.
"To me, I feel like that was along the lines of bigotry," Yanez said. "Usually, because I corner fighters all the time too, that's never crossed my mind to immediately insult a whole country. So, to me, I look at that a little bit funny.
"But the first thing he goes to is that, that's when I'm just like, 'I don't know, bro. S***'s a little bit weird. That's the first thing you go to?' I start giving you the side eye, start looking at you sideways. But again, it doesn't change the fact that I've been wanting to knock him out. And the only thing that changes is a lot more people wanting to see me knock him out. So I think that's pretty cool."
'PrimeTime's' apology wasn't accepted by Brazilians, particularly Burns, who announced that he'd pay Yanez some extra money if he knocks him out at UFC Austin.
Burns followed through on his promise after Yanez knocked out Kelley in a brutal fashion.
Yanez was grateful to receive the Burns bonus and said that he'd spend it on his son.
Who do you think Adrian Yanez should fight next?