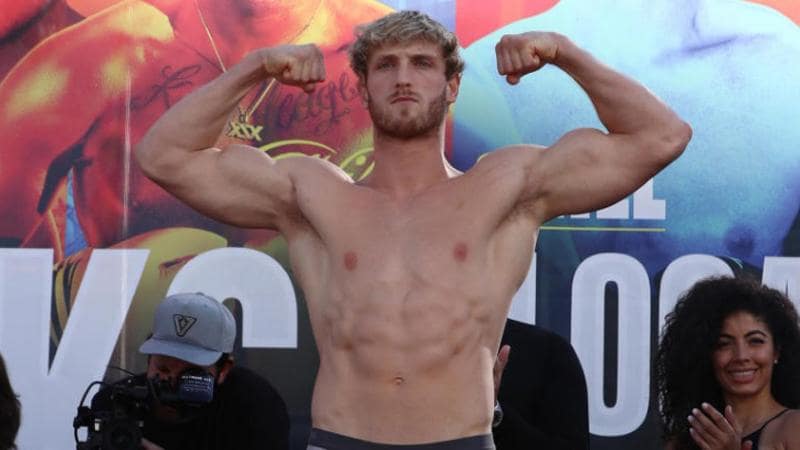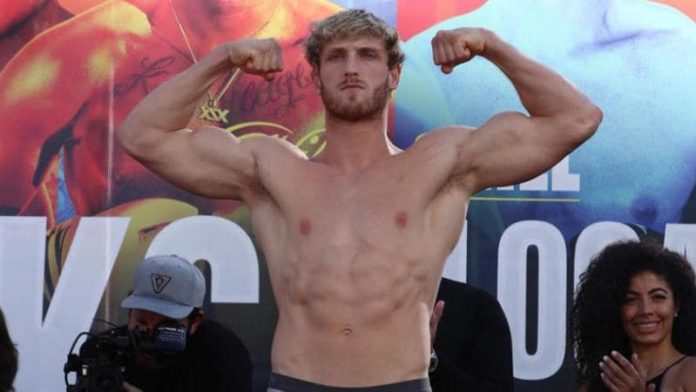 Logan Paul says he's going to fight his heart out in his boxing exhibition against Floyd Mayweather this Sunday, June 6th at the Hard Rock Stadium in Miami, Florida.
Paul is a 0-1 professional boxer, with his lone loss coming at the hands of fellow YouTuber KSI. Mayweather is a former multi-division world champion, with a record of 50-0, and is considered by many as the greatest of all time.
Their boxing match will be an eight-round exhibition. There will be no judges, and there will be no decision announced, even if one of the fighters gets knocked out. Paul, who has agreed to weigh in at 190lbs, will be fined $100,000 for every pound over the set limit. Mayweather on the other hand, needs to weigh in at 160lbs.
Boxing vs MMA
The entertainer comes from a wrestling background, but he chose to pursue boxing instead of MMA, because he thinks it's easier, Paul said in an interview with Showtime (as transcribed by MMA Fighting).
"I didn't choose boxing, boxing chose me," Paul said. "Seriously, I got challenged to box. I answered that challenge and then kind of fell perfectly into the sport. Truthfully, boxing's a bit easier on the body than MMA. MMA's f***ing hard.
"I got bad knees. I'm old now. I'm aging. My upper body's strong. My upper body always has been strong. I got dense-ass bones. I'm in like the top half-percentile in bone density. My strength is all here. MMA is tough. The lower body knows."
'Fighting My Heart Out'
Paul understands that the odds are against him, but he said he will give his all inside the ring come fight night.
"Fight my heart out. Fight my f***ing heart out," Paul said. "Fight my heart out. That's the beautiful thing about this sport. Experience, it's fantastic. In almost any industry, experience is going to trump everything else. But at the end of the day, this is a fight and anything can happen."
However, Paul's not feeling a lot of pressure because he says it's just another day at the office for him.
"I try not to let it consume me but it's exciting," Paul said. "But going in there to do a job, to get a job done. It's business. Another day at the office. Literally, I'm going to walk in the office, chill, the bell's going to ring and I'm going to go 'this is crazy' and then f***ing fight my heart out. It's another day."
Nothing New For Him
Having worked in the entertainment industry for years, Paul is no stranger to bright lights and large viewership. The YouTuber feels excited at the thought of millions of people tuning in to watch him fight one of the greatest boxers in the history of the sport.
"I often have to ask myself 'am I affected by this?'" Paul said. "You look at this crowd, you see all these people, the hot lights, the pressure, you want to do well, your friends and your family's watching and I always want to be real with myself. Am I affected by this? But I love this. I love this. This is me in my element. This is what I came out to Hollywood to do when I started making videos.
"When I started making f***ing videos on YouTube, that was the cusp, the precipice for all this. This is it. This is endgame. This is what I signed up for. This is what I wanted. This is me in my element. I love this s***. All of it's exciting for me."
How would fare Logan Paul's chances against Floyd Mayweather in their boxing exhibition this weekend?
See also: