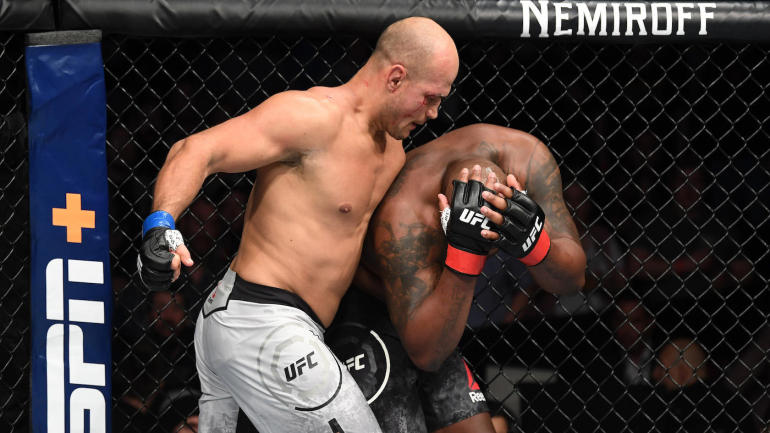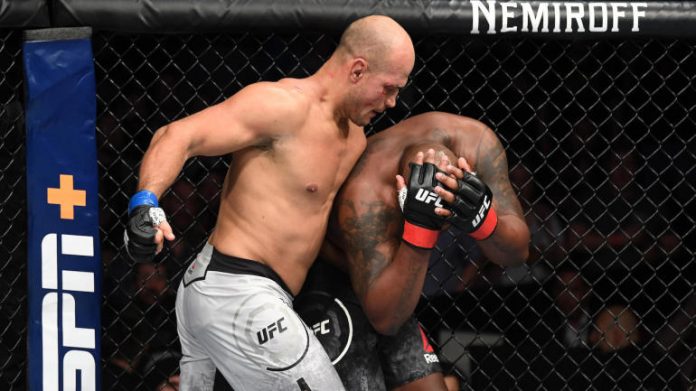 UFC Fight Night 146: Lewis vs. Dos Santos on March 9, 2019 from the Intrust Bank Arena in Wichita, Kansas initially may have seemed to feature a lackluster main card. However, there was no shortage of action and excitement, as four out of the six fights included finishes, and the two decisions on the night were absolute slugfests. As I predicted upsets for two of the underdogs (Drew Dober and Niko Price), one of my picks got a stunning first round knockout (Niko Price) and the other was a punch away from one (Drew Dober).
Analysis of My Picks
I went 5-1 on my six picks for the night, and it was almost 6-0, if Drew Dober wouldn't have allowed Beneil Dariush to survive into the second round to eventually get the submission. If you would have placed even money on my six picks, you would have had a whopping return of 157%. Overall, I am very satisfied with my performance in predicting results for UFC Fight Night 146. I felt that the card was extraordinarily balanced and well-matched, and as of March 5 there was a pick'em (dos Santos vs. Millender).
While I didn't pick the round or method of victory correctly for any of the matches (I did much better the week before with UFC 235), I was unerring in my "Safest Pick of the Night" with Akhmedov over Boetsch and I was a punch away from my "Best Chance for an Upset" with Drew Dober over Beneil Dariush. Follow along as I look at each of the six matches on the main card of UFC Fight Night 146 in more detail and give my analysis on the fight and the prediction made.
You can view my picks for UFC Fight Night 146, as well as the betting odds, here!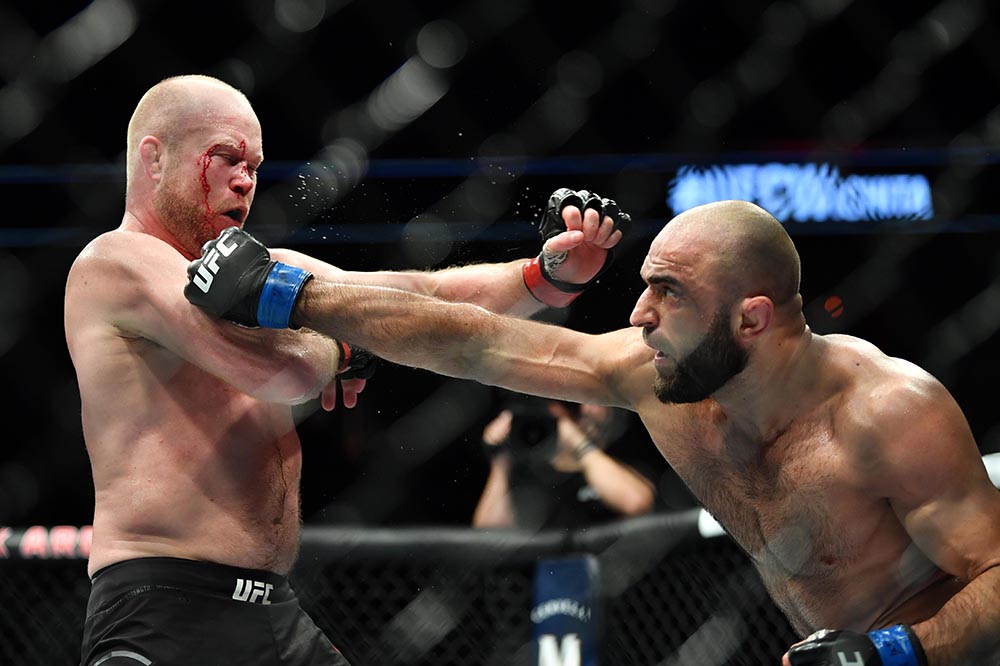 Middleweight: Tim Boetsch (21-13) vs. Omari Akhmedov (18-4-1)
I picked Omari Akhmedov over Tim Boetsch as my "Safest Pick of the Night," and as one of only two fights that went the distance, this one was an easy 30/27 unanimous decision for Akhmedov. Akhmedov did a great job of controlling the tempo and pace of this fight, and he never allowed Boetsch to get into a rhythm.
Lightweight: Beneil Dariush (17-4-1) vs. Drew Dober (20-10-0, 1NC)
Drew Dober over Beneil Dariush was my pick for "Best Chance for an Upset," and boy was he close to getting it. Dober rocked Dariush early, and Dariush was in serious trouble. However, the wily Brazilian jiu jitsu blackbelt wisely took Dober to the canvas, allowing himself the time he needed to regain his composure. Trying to repeat the same formula for his short-lived first round success, Dariush took Dober down to begin the second round, and from here Dariush looked incredibly comfortable. Dariush quickly secured top position and through a truly magnificent display of jiu jitsu, seamlessly transitioned from kimura, to triangle, to armbar, for the second round submission.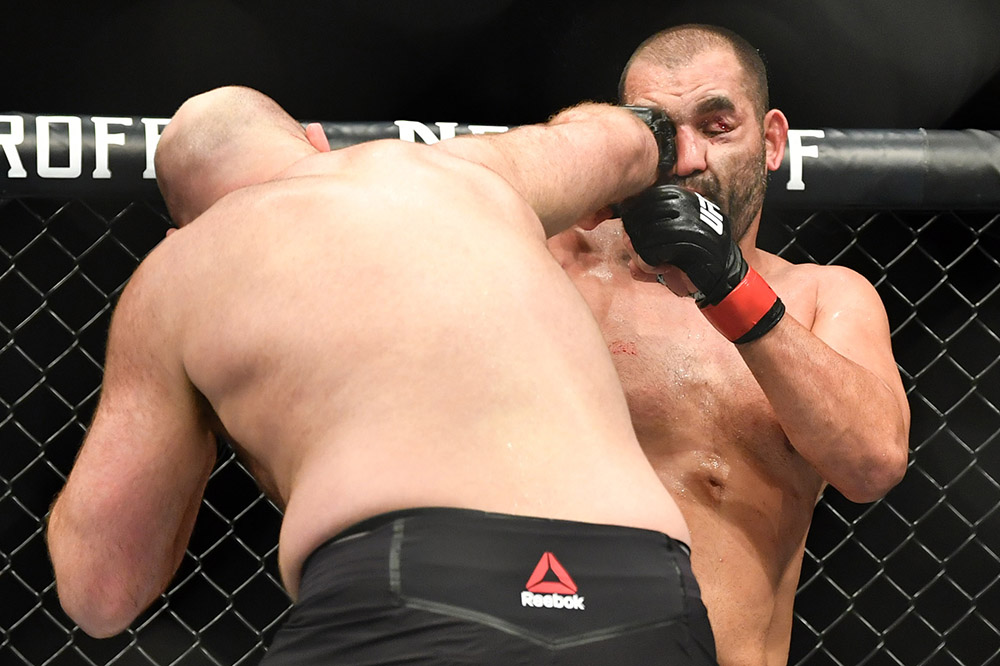 Heavyweight: Blagoy Ivanov (17-2-0, 1NC) vs. Ben Rothwell (36-11)
Ben Rothwell, who hadn't entered the Octagon in over 1,000 days prior to this fight, looked like a man on a mission. Throughout the fight, Rothwell kept Blagoy Ivanov on his heels with a relentless forward pressure. Rothwell found his range early, and I felt that Ivanov did a poor job of allowing Rothwell to remain on the outside. Although Blagoy Ivanov was my pick entering the fight, as the final horn blew, I felt that the fight easily belonged to Ben Rothwell. However, all three judges disagreed, and Ivanov won a controversial unanimous decision.
Welterweight: Tim Means (28-11-1, 1NC) vs. Niko Price (13-2-0, 1NC)
Here, I chose the underdog Niko Price to get the victory over Tim Means. This fight lasted only one round, but there was easily enough action to fill a fifteen minute bout. Price came out landing combination after combination on Means, and less than a minute into the fight, the favorite was in grave jeopardy. However, in a style reminiscent of Beneil Dariush from earlier in the night, Tim Means did a great job of closing the distance and securing a takedown, allowing himself the time to regain his composure. From the top position, Means delivered some short, yet effective, ground and pound, and when the fight returned to a stand up, you could feel a giant shift in momentum.
Means quickly found his range and was virtually picking Niko Price apart, with several huge punches that seemed to reverberate throughout the arena. The end was near for Niko Price, but as the round was coming to a close, Price caught Tim Means with a beautifully placed right hook to the temple that shut out the lights, and Price got the first round knockout with merely ten seconds to go.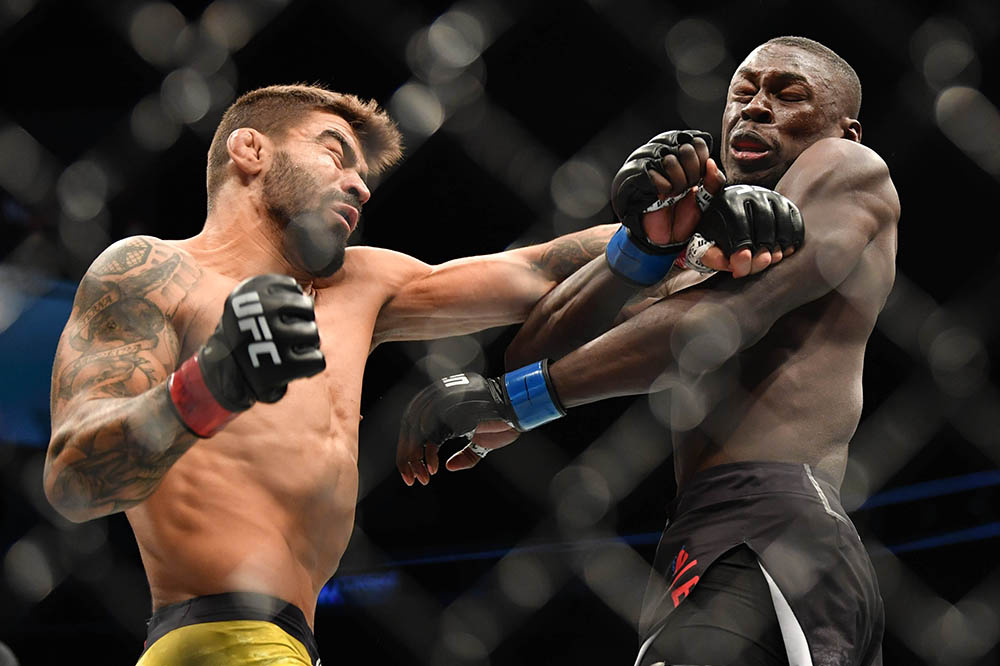 Welterweight: Co-main – Elizeu Zaleski dos Santos (21-5) vs. Curtis Millender (17-4)
This fight was a pick'em as of March 5, and I went with Brazil's Elizeu Zaleski dos Santos. If it was supposed to be a close fight, than nobody must have told that to dos Santos, as he made easy work of Curtis Millender. Dos Santos secured a takedown early, and it wasn't long before he was locking up the rear naked choke and getting a tap only midway through the first round.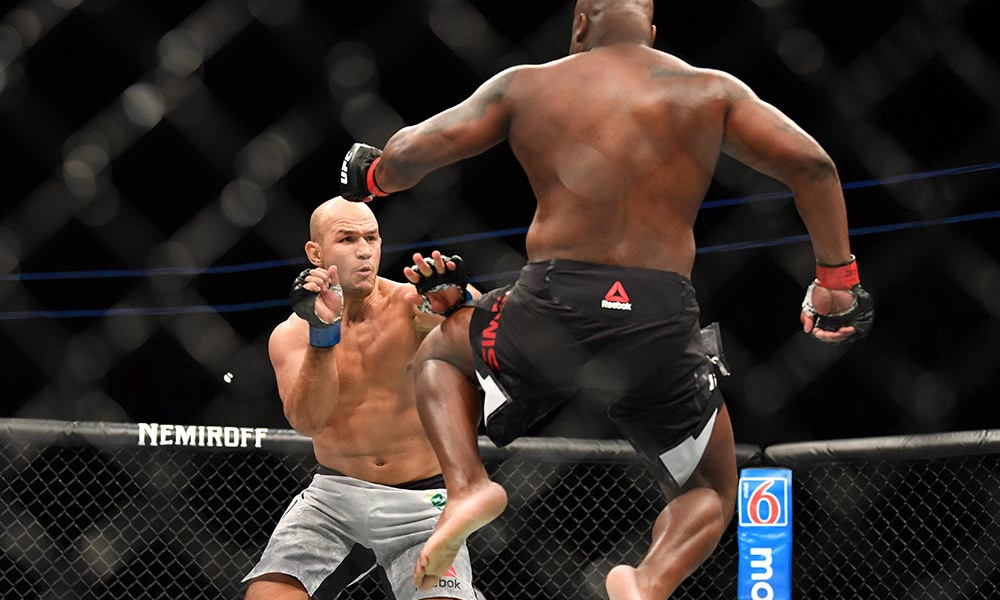 Heavyweight: Main event – Derrick Lewis (21-7-0, 1NC) vs. Junior dos Santos (21-5)
A number of my colleagues chose Derrick Lewis to get the nod here over Junior dos Santos, however I felt that if JDS could just avoid the knockout shot that we all knew would be coming from Lewis, then he should handily get the victory. The first round was a back-and-forth affair, with both fighters landing and visibly rocking each other. However, it was a spinning back kick from dos Santos that would be the determining factor. That kick would hunch Lewis over, causing visible pain, and Lewis would spend the remainder of the first round hunched over as dos Santos played it safe, trying to avoid the one shot knockout from Lewis.
The consummate predator, dos Santos smelled blood entering the second round, and this time, he would not let Lewis get away. Dos Santos landed a heavy straight right on Lewis, then followed it up with a flurry of hooks and short-ranged uppercuts. Lewis crumpled to the canvas, and dos Santos got the second round TKO.
Did you go with any of my picks? How did you do? Don't forget to like, comment and share!!
My overall record predicting fights for MMABetz: 12-3