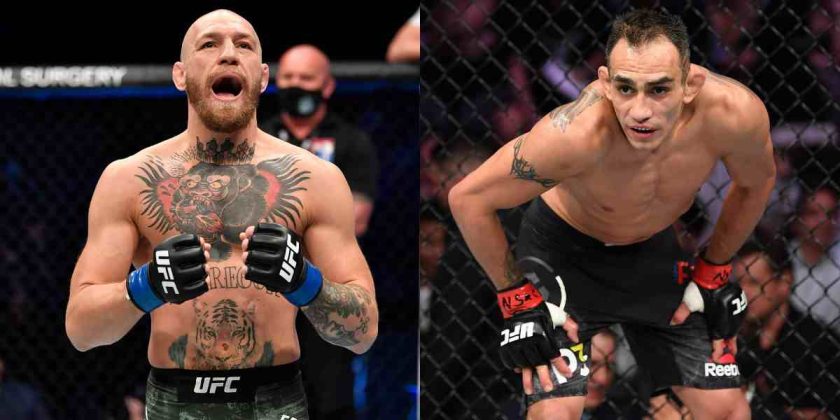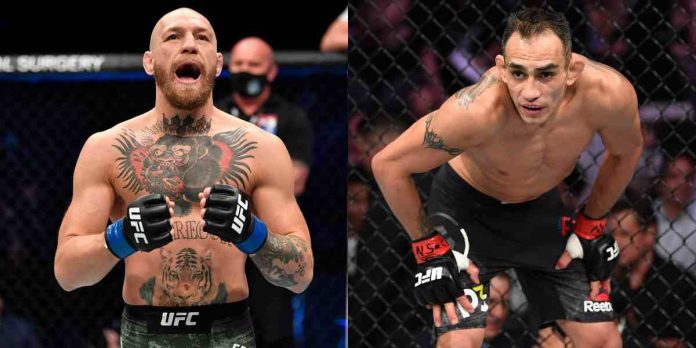 Conor McGregor has issued a stern warning to Tony Ferguson.
The former interim UFC lightweight champion is currently riding a six-fight losing skid, with his most recent loss coming at the hands of Bobby Green at UFC 291.
In a recent tweet, Ferguson pinpointed the reasons for his downfall, which are:
He hasn't had a good sparring session for a very long time.
The only time he finds himself in a cage is when he's fighting.
Ferguson hasn't been the same since COVID.
He used to smile a lot more when he was competing.
He has been putting others before himself.
To reach the highest of highs in MMA once again, Ferguson believes he needs to focus on himself. He thinks he still has a title run left in him, and if that's the case, Conor McGregor would love to give him a chance to turn things around for himself.
Responding to Ferguson's tweet, McGregor sent him a stern warning.
"I'm gonna end you and badly. I've not forgot," McGregor tweeted.
I'm gonna end you and badly. I've not forgot. https://t.co/ySgwcpip4u

— Conor McGregor (@TheNotoriousMMA) August 22, 2023
McGregor still hasn't gotten over Ferguson calling him McNuggets.
The Irishman is expected to make his return to the Octagon in December this year, but for that to happen, he will have to win his tug-of-war with USADA, which seems highly unlikely.
As far as McGregor's opponent is concerned, Dana White confirmed that Michael Chandler is the frontrunner to lock horns with the former champ-champ.
Who do you think Conor McGregor should fight next?