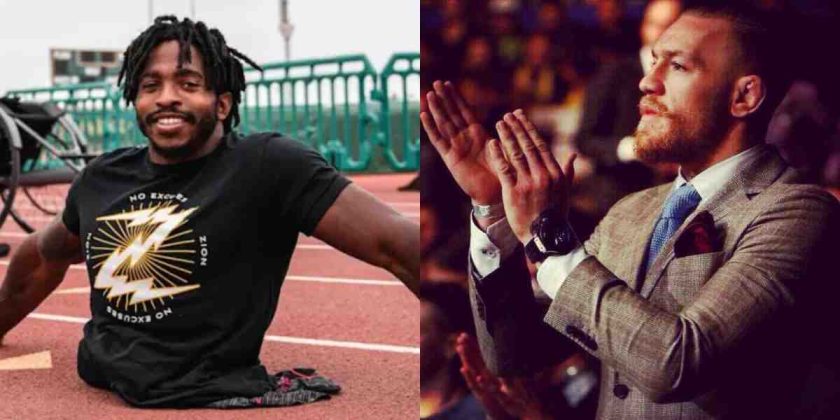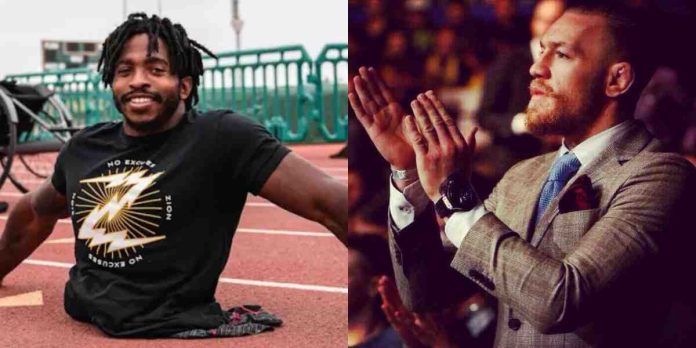 Zion Clark's dominant win in his MMA debut against Eugene Murray has caught the attention of former UFC two division champion, Conor McGregor.
Clark, a former college wrestler born with no legs, caught the attention of many when he made his MMA debut against Murray (0-5) at Gladiator Challenge: Seasons Beatings, a local event in San Diego. The Ohio native took his opponent down and out grappled him throughout their three round bout, winning the contest by unanimous decision with scores of 30-27, 30-27, 30-27.
Conor McGregor Lauds Zion Clark
Commenting on a video of his fight, McGregor commended Clark as a unique stylistic matchup.
"Absolutely fascinating to hear about this man's debut and now see it," McGregor tweeted. "Lighting entry on the low single. Wow! You should not connect to him in any shape or form. Frames only. Frame to strike. Fascinating! Congrats and so much respect to that man Zion Clark! MMA is the best sport.
"Can't kick as he is grounded opponent. The only way to stop him is to develop [knockout] ending shots mid transitions in grappling. Very few on the planet possess this skill. And to [three-quarter] way downward punch a jab there is just no power. Look at opponent's attempt before the shot. Wild!"
Clark thanked MMA's biggest star, saying that he's only getting started and is excited to see how far he can go as a mixed martial artist.
"Appreciate the love and respect @TheNotoriousMMA," Clark responded. "This is just the start for me I'm excited to see how far I can take my fight game! I proved the doubters wrong in wrestling becoming an All American and D1 Wrestler. All respect."
Conor McGregor last fought at UFC 264, where he lost to Dustin Poirier by a doctor's stoppage due to a broken tibia.
Were you impressed with Zion Clark's MMA Debut?