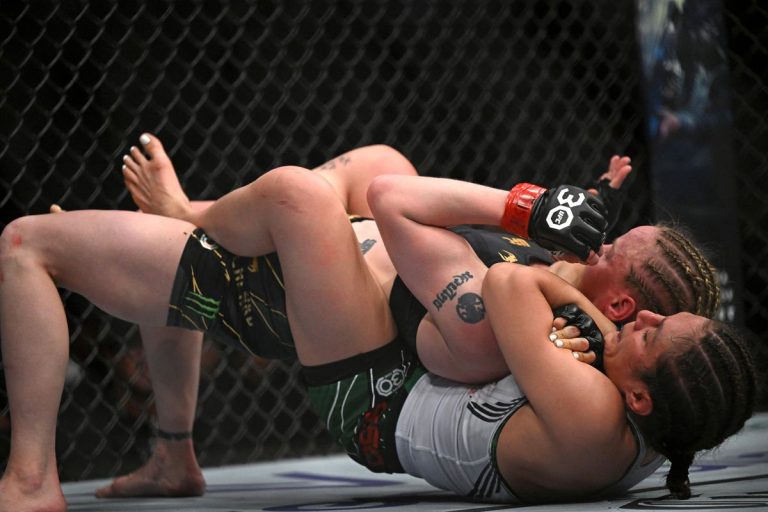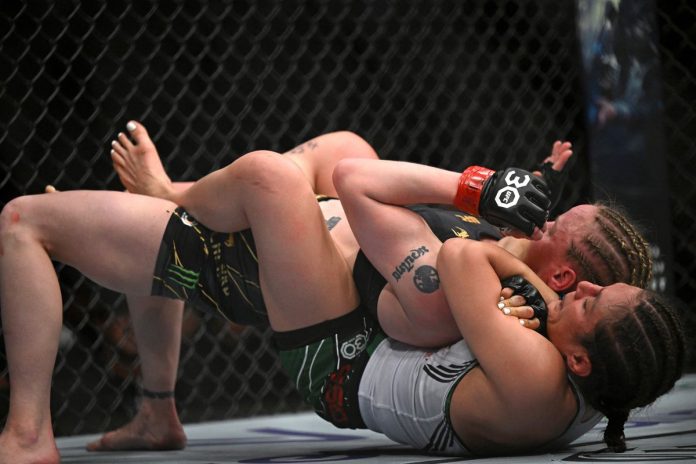 Valentina Shevchenko believes she's still the best women's flyweight in the world.
After defending her title seven consecutive times at flyweight, Shevchenko lost her belt to Alexa Grasso at UFC 285, where the Mexican came from behind to win by submission.
The Kyrgyzstani was in control as the fight entered the fourth round, but after she missed a spinning back kick, Grasso took her down and wrapped her arms around the champion's jaw, squeezing it in a gruesome manner to force a tap.
Shevchenko is now preparing for an immediate rematch and is confident that she will reclaim her title because she believes she's the best flyweight in the world.
"I'm getting ready for the rematch and I know what I have to do," Shevchenko said during a recent interview with MMA Junkie. "Yeah, I'm just getting ready. I'm refocused and retaking (in) everything. I am in this fight in martial arts for so long, like 30 years. For 30 years, people (usually) have three careers in martial arts. But I'm still here. I'm still saying I'm the best. I'll have my chance to say it again when I fight next Alexa.
"For me, she's a great fighter. She did what she did in the fight, but she is a chance fighter. During the fight, (she is) doing not much, conserving energy, and waiting for a chance. But actually, if there is no chance, there is no victory. I know she's going to be ready for this exact chance. But the question, is if she will be given this chance? No."
Do you agree with Valentina Shevchenko?