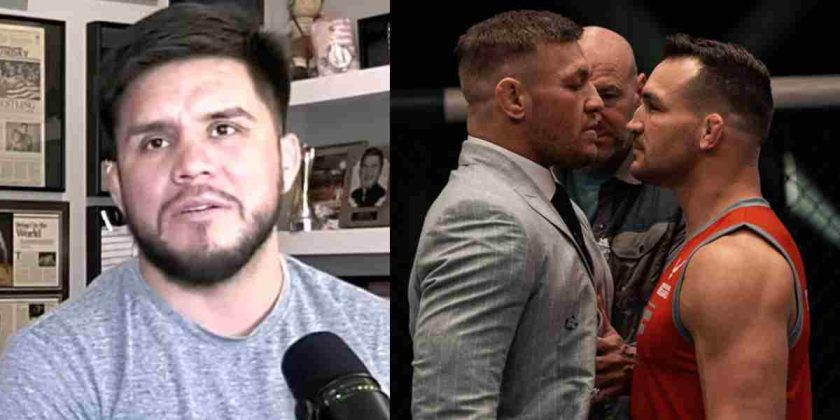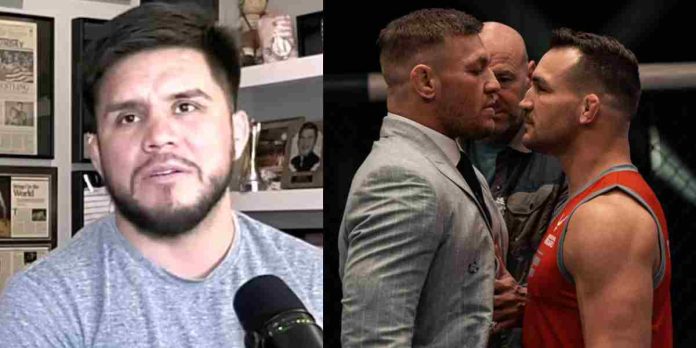 Henry Cejudo believes there's a good chance that Conor McGregor vs Michael Chandler could fall through.
McGregor and Chandler recently finished filming The Ultimate Fighter season 31, and the pair is expected to lock horns by the end of the year, but Cejudo won't get too excited about it until the fight is officially announced.
According to Cejudo, Chandler is exciting and all, but he's not a big name, so he won't be surprised if the UFC skips him for a bigger name.
"I could see them skipping Chandler," Cejudo said during a recent interview with The Schmo. "I could see Conor just saying, 'Hey, I'm gonna want this guy.' Chandler's entertaining, but he's not a big name. There's no UFC belt around him. He's not a legend in the UFC. He's an entertainer of the UFC, but he hasn't got there yet.
"I feel like Chandler, if he had the right tactics, he could potentially beat anybody in the world because he has power and he has wrestling, but I don't think he's really kind of put those two things together that's really helped him to become a little more well-rounded in the tactical sense."
McGregor last fought at UFC 264, where he lost to Dustin Poirier by a doctor's stoppage after breaking his tibia seconds before the end of the first round. He recently re-entered the USADA testing pool and will be eligible to fight soon.
As far as Chandler is concerned, he is coming off a loss at the hands of Poirier as well.
Do you agree with Henry Cejudo?