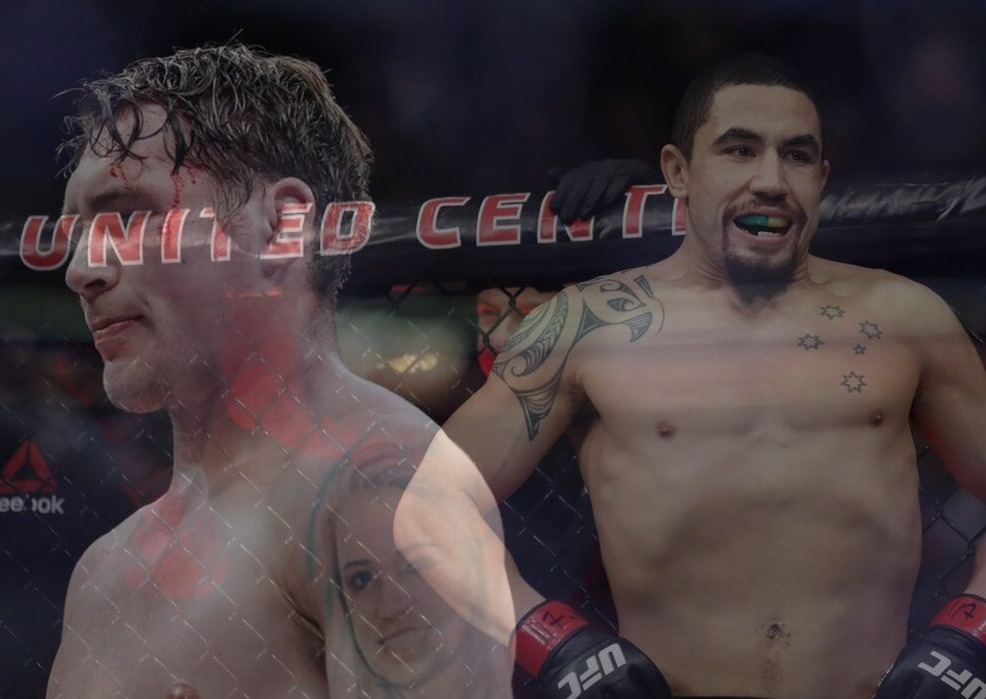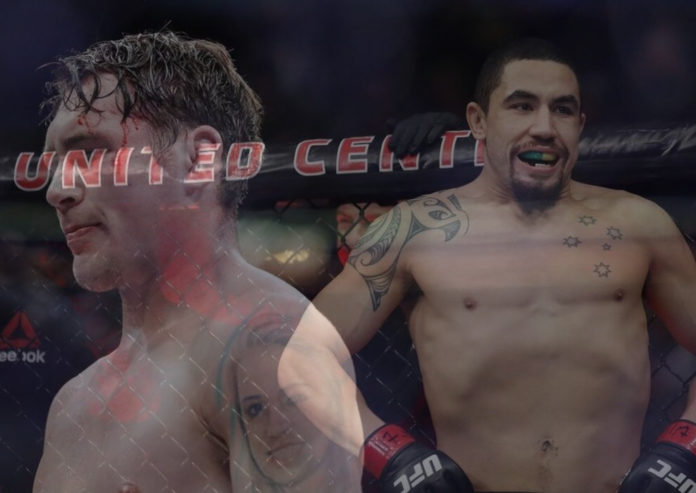 It appears we already have a main event to headline UFC Dublin this year, as Robert Whittaker and Darren Till have both agreed to a five round main event opposing one another. Both men were supposed to fight Jared Cannonier earlier this year, but of course both fights fell through. Whittaker was forced to pull out in order to donate bone marrow to his sick daughter, and Till couldn't get a visa to come to the United States in order to save the fight in time. Now Whittaker and Till are scheduled to face each other, what a fight this is going to be!
The odds for this bout have opened pretty even, with Till sitting at -125, and Whittaker also at -125. This means you'd need to bet $125 on either fighter to win $100 with a win. These odds will continue to change until the fight gets closer, as they normally do, but they're right around where they should be. This fight is absolutely a toss up.
Both of these talents started their UFC careers at welterweight; Whittaker moved up to middleweight back in 2014, while Till moved up for his most recent fight in November of last year. Both surprised us once coming to 185 lbs as well.
Whittaker was seemingly unstoppable at middleweight, going 8-0 in the weight class, winning the interim UFC Middleweight Championship, and later being promoted to the undisputed champion, before losing to Israel Adesanya. Till on the other hand defeated Kelvin Gastelum in his middleweight debut, a fight no one expected him to win. Though it was a split decision, it was pretty clear Till controlled the fight and deserved the victory.
It's very hard to say how this one will go, both are so talented at what they do. Both are masters of shot selection and distance management, both have power behind their strikes, and both have a wide variety of strikes. Whittaker certainly has an edge in the wrestling department, as he won the Australia Cup in 2015, the Australian National Wrestling Championships in 2017, and even qualified for the Commonwealth Games in 2018, though he declined to compete in the Commonwealth Games considering the UFC wouldn't let him do both.
All of that said however, it's doubtful Whittaker will use his takedowns, as he almost never does. This will most likely be a fight on the feet, and with 'The Reaper' standing at 6′ with a 73.5" reach, and 'The Gorilla' standing 6'1" with a 74.5" reach, this is a pretty even match up.
What an incredible main event we have at UFC Dublin! Who will you be betting on?