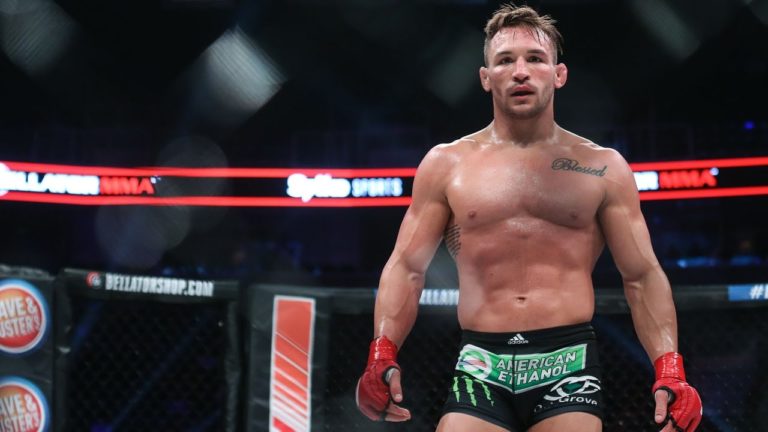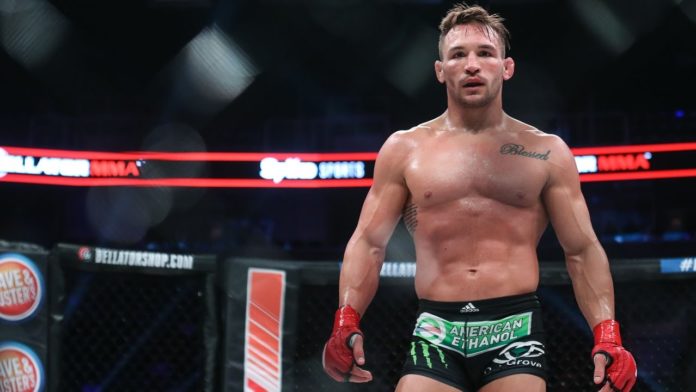 Michael Chandler has been one of the best lightweights in the world for nearly a decade at this point. We all got to know him when he defeated the heavily favored Bellator Lightweight Champion Eddie Alvarez in just his ninth professional fight back in 2011, he even finished him. That's not at all something anyone expected; Alvarez ran through everyone in Bellator, and was on a seven-fight win streak with six finishes going into his fight with Chandler.
The fight was a barn burner from start to finish, and was ended in round four via rear naked choke, and we had a new champion, someone who still had single digit fights. We knew prior that Chandler was very good, but that showed us how special of a talent we had on our hands, and we couldn't wait until he showed us more. Chandler went on to win his next three fights, two title defenses, before losing his rematch to Alvarez via split decision (48-47, 47-48, 48-47), a fight so close it could've gone either way.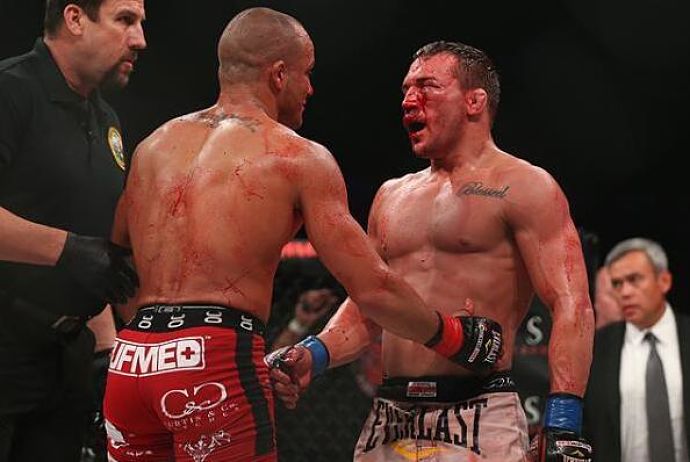 After this, Alvarez vs. Chandler III was set to take place, however, Alvarez suffered a concussion a week before the fight and was forced out of it. Considering this, an interim Bellator Lightweight Championship was created, and Chandler would find himself fighting Will Brooks for it at that same event. This was another one of those fights that was so close it could go either way without arguing it, but Brooks came out on top via split decision (47-48, 48-47, 48-46).
By this point, Chandler was 12-2, and his only two losses were split decisions in five round title fights that could've easily went his way. Alvarez ended up vacating his title for a shot in the UFC, a very long awaited move, and Brooks vs. Chandler II was set to take place for the vacant Bellator Lightweight Championship.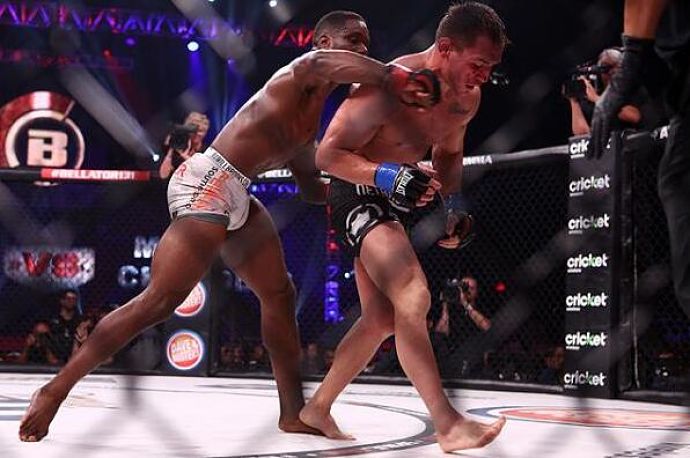 This fight however didn't show us what Chandler is capable of, he just didn't seem like himself that night, at all. He couldn't get going. Brooks ended up winning the fight via TKO in round four, and Chandler found himself on a three-fight losing streak after starting out his career 12-0.
Chandler quickly rebounded from this with two finishes before finding himself in another title fight. Almost three years since losing the belt, he recaptured it against a former foe, Patricky Freire. Chandler was only 7-0 going into their first fight, and he unanimously won that contest (29-27, 29-27, 29-27). He was docked one point in round three due to groin strikes. This time around however, he finished Freire via KO in round one, and was again the Bellator Lightweight Champion.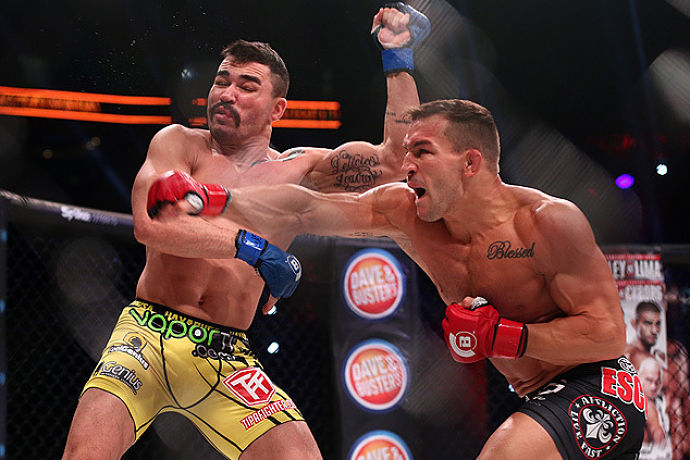 He then made his first title defense against the former WEC and UFC Lightweight Champion Benson Henderson, and won that fight via split decision (48-46, 46-48, 48-47), though it was pretty clear he dominated the fight. Chandler's next title defense came against Brent Primus, a fight he got injured in, and lost his title via injury in the first round.
Primus sat on the belt for a year-and-a-half without fighting a single time or defending it, while Chandler won two fights in that time. After waiting that year-and-a-half for what should've been an immediate rematch, Chandler recaptured his title in the rematch via unanimous decision (50-45, 50-45, 50-45).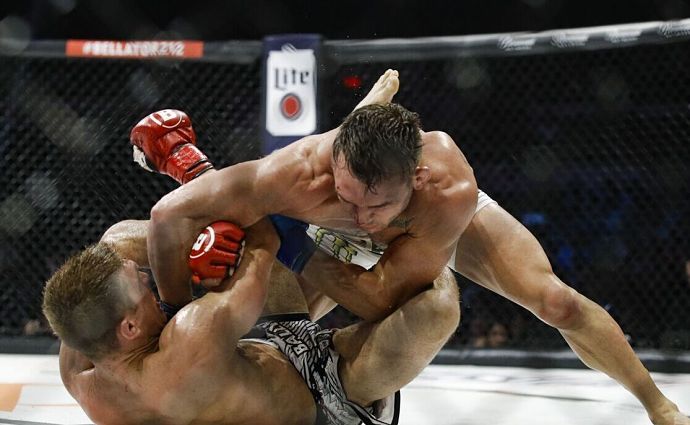 This means Chandler won the Bellator Lightweight Championship three times in fights he wasn't the champion going into, and he has three overall title defenses; two during his first reign, and one during his second reign.
His days as champion came to an end once again about ten months ago, as Bellator Featherweight Champion Patricio Freire, the brother of Patricky Freire, came up to lightweight to challenge for the title and avenge his brothers losses, and he finished Chandler inside of a minute via TKO to become a two-weight world champion. Some say it was an early stoppage, some say it was just.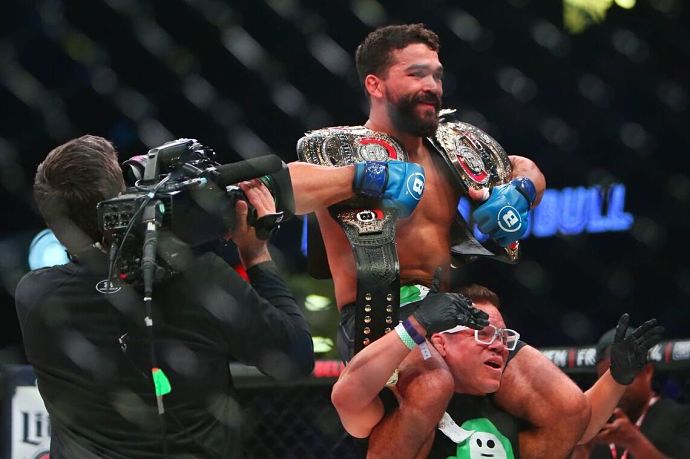 A rematch with Henderson was made after this, and that would've been a great fight to see, but Henderson was forced out of the bout with an injury and replaced by Sidney Outlaw. Though many didn't know who Outlaw is, and many still don't, he's a very good fighter who improves every time you see him.
Outlaw's 27-years-old, he had a very successful amateur career, he was 14-3 as a professional going into his fight with Chandler, and he was on a nine-fight win streak. His last loss going into this fight was via split decision against Gregor Gillespie if that says anything about how game he is.
Chandler won this fight via KO in round one, and is now testing free agency. He said his sights are on the UFC and ONE Championship. It'd be great to see him in either, but let's be honest, most of us want to see him in the UFC. That's where the best match ups are, and that's where all the questions will be answered. We got to see how two former Bellator Lightweight Champions did once coming over, both of which were guys he fought twice; one did well and won the title before going to ONE Championship himself, and one went 1-3 and just couldn't seem to put it all together.
Chandler would certainly do well in the UFC, but would he be able to beat the very best? Would he be a top ten talent even? It's so hard to say given the depth of the lightweight division, it's insane how good all of these guys are. With a wrestling background, being an NCAA Division I All-American and a two-time silver medalist at the Big 12 Conference Championships, and the athleticism and power he possess, he could definitely do well against top competition.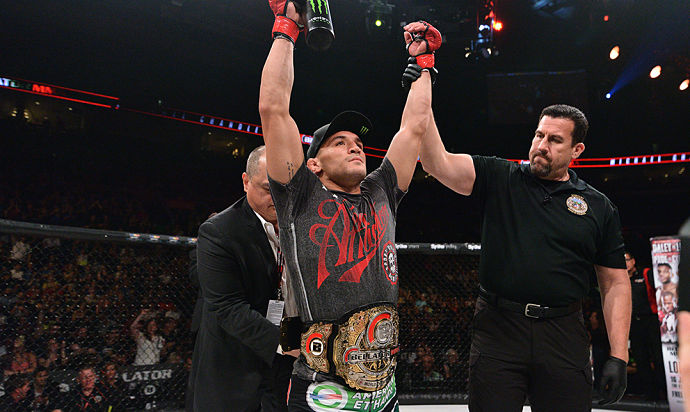 At 33-years-old however, and turning 34 very soon, the time is now if he wants to see how he stacks up against the very best. It's weird, Chandler is one of those guys we would've always wondered how he would've done had he not gone to the UFC, like Ben Askren, Eddie Alvarez, Gegard Mousasi, or Fedor Emelianenko for instance. Luckily we got to see those first three come over finally, but we never got to see Emelianenko in the UFC, and that really stings. Hopefully that doesn't happen with Chandler, he's been one of the very best outside the UFC for a long time.
You could make the argument that Chandler's also only ever really lost twice. His first two losses could've easily went his way, he lost the second fight to Brooks, he got injured versus Primus and came back and easily out-classed him when he was healthy, and he lost to Pitbull. Many even say that Pitbull fight shouldn't have been stopped, but he was badly hurt, and that's stretching it. He could very well be 23-2 and not 20-5.
How much different would his record look with say, ten fights in the UFC?