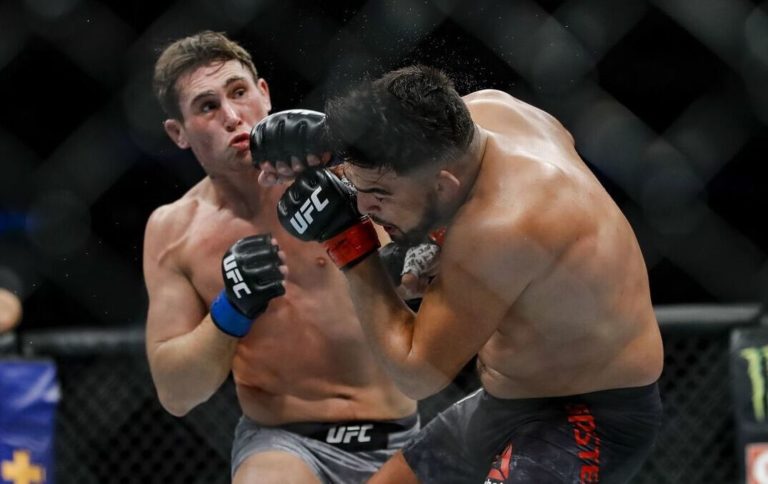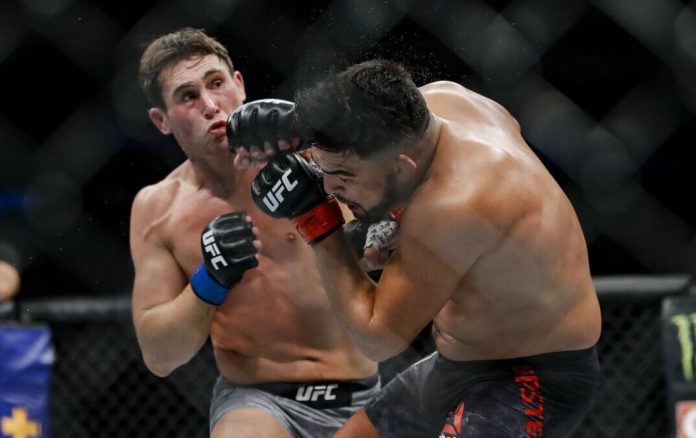 This past weekend at UFC 244, Darren Till had perhaps one of, if not the most impressive performance of his career. Of course he didn't get a finish, it wasn't the most eventful fight, and it was relatively close. However, who thought he'd beat Kelvin Gastelum? Very, very few people. It was obvious that a move to 185 lbs was best for him, but to defeat the No. 4 ranked middleweight in the world, that's astonishing, especially when you've seen how good Gastelum is throughout his career.
Most, including myself, thought this was a terrible choice, that he should fight someone else in his next fight/middleweight debut. After making it to 17-0-1 (5-0-1 UFC), he ran into a couple road blocks, and had a two really low lows. His title fight with Tyron Woodley certainly didn't go his way, it seemed like he just froze up in that fight. Till didn't throw hardly anything until round two, and as soon as he did, he got cracked, pounded on, and eventually submitted.
His next fight against Jorge Masvidal was supposed to be his homecoming to get back on the winning track, but that's not what happened. It was a great fight while it lasted, but a little over half way through round two, Masvidal landed a vicious superman hook that put Till out before he even hit the canvas. It was one of the more brutal knockouts of the year, and we've all been hoping he'd recover well and not get too discouraged from it.
When you go 17-0-1 to start out your MMA career, then fall straight to 17-2-1, that's not good for anyone. It takes a special individual to keep a strong mentality and come back from that, especially considering how violent each of those losses were. Not only that, but to come back in a new weight class and fight Kelvin Gastelum; a guy that went 4-0 on The Ultimate Fighter and won his season, a guy that can do it all, a guy that has nine knockdowns in eight middleweight fights.
That stat was nine knockdowns in six middleweight fights until Gastelum's last two fights, where he didn't score a knockdown in either fight, but fought a 75-5-1 kickboxer in Israel Adesanya and a 44-0 kickboxer in Darren Till. Not to mention, both of these fights were close, and he stunned Adesanya twice in their five round affair.
There are other guys that have had extensive undefeated records, then lost two in a row and came back better. Diego Sanchez is a good example of that, he went from 19-0 to 19-2, and got a title shot against BJ Penn not too long after; same with Justin Gaethje, he went from 18-0 to 18-2, and now he's 21-2 and better than ever. It appears Till is on that same track now, and it's a beautiful thing to see.
The UFC did move him very fast, and we were thinking that even more so with this match up, but it couldn't have worked out much better for him. He knew he most likely wouldn't be able to finish Gastelum, so he stuck to what he does best, and that's out-strike his opponent from the outside. His takedown defense also looked great as well.
Darren Till is still only 26-years-old, almost 27; he still has a few years to continue growing and improving. What would you like to see be next for the newly ranked No. 5 UFC middleweight in the world?