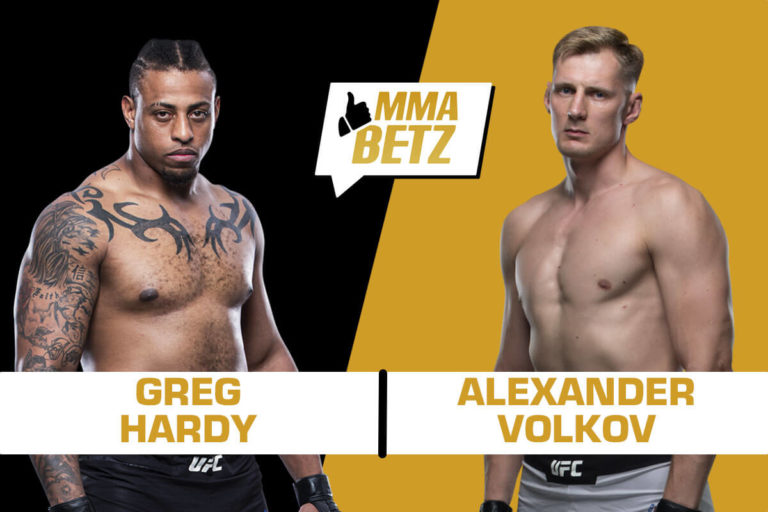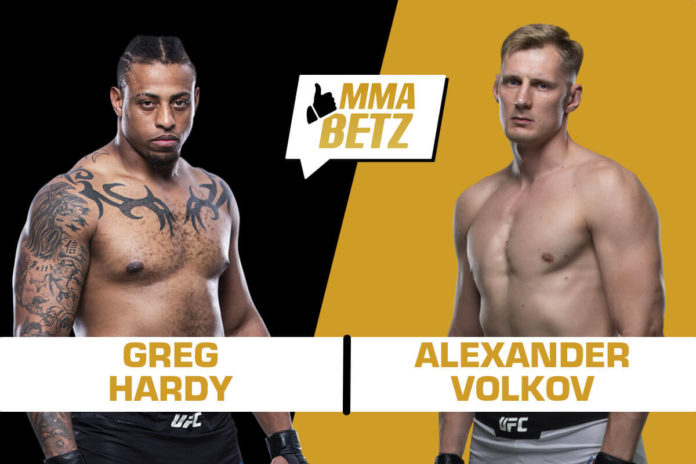 By time this pair of 31-year-old heavyweights walk out to the octagon this Saturday, it'll have been just 22 days since Greg Hardy's last fight. On the other hand, Alexander Volkov hasn't fought since his knockout defeat to Derrick Lewis, just over a year ago. Some people think this is too much of a push for Hardy, others don't care because they simply don't like him.
Don't be fooled however, he may be just 5-1 (1 NC) as a professional mixed martial artist going up against the 30-7 former Bellator/M-1 Global Heavyweight Champion, but Hardy is evolving more rapidly than almost anyone we've ever seen, and he has the power and athleticism to knock any man alive out with the right connection.
The odds to this fight are heavily in favor of Volkov, with himself at -300 and Hardy at +230. This means you would need to bet $300 on Volkov to win $100 with a win, and you'd need to bet $100 on Hardy to win $230 with a win.
This fight could go either way so easily, it's hard to pick on a fight like this. It seems like it'd be easy to pick Volkov for the win, given his experience and high level skill set. However, in his last outing, he was winning the entire fight until getting cracked in the last minute of it, and he eventually got finished with just seven seconds left. As mentioned above, and as proven in most of his fights, Greg Hardy has some serious power.
Hardy has been adding new skills to his arsenal, so we know to expect more from him each time he fights. He did just fight three weeks ago however, he couldn't have possibly added anything to his skill set in that time, right? That's probably true, but it's also true that he may be more comfortable to try some new things he's learned recently, given he was just in there a few weeks ago and he may feel fresher inside the cage. This will also be his fifth fight this year, and his sixth fight in 13 months.
Volkov is more of a boxer as well, but tries to fight at range for the most part, given his height and reach advantage over most. He stands at 6'7" with an 80" reach, as opposed to Hardy being 6'5" with an 81" reach. Both of these guys possess some real power, it's almost a sure thing this fight ends via knockout.
Who will you be betting on in this epic heavyweight showdown?