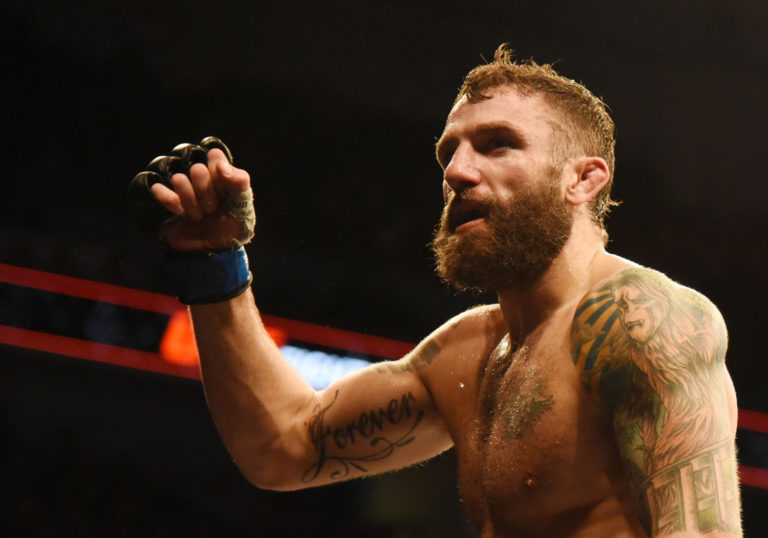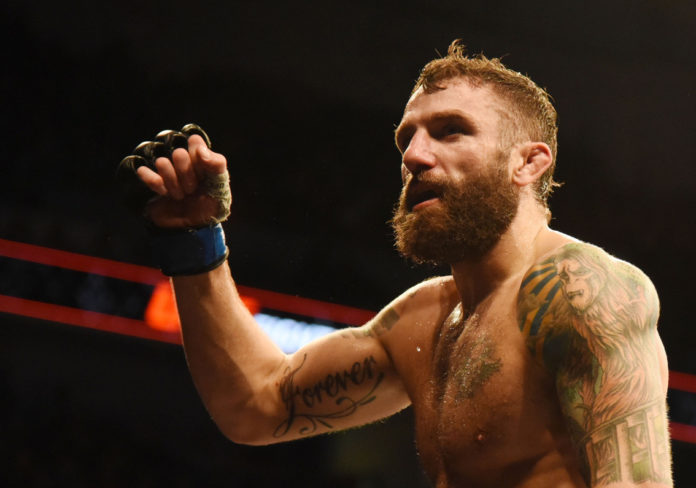 Michael Chiesa had perhaps the most impressive performance of his career this past weekend at UFC Raleigh, as he defeated Rafael dos Anjos via unanimous decision (30-27, 29-28, 29-28). He's now 3-0 since moving to welterweight, and he's been looking better and better each time we see him. At lightweight, he had to cut so much weight, it affected his mentality, and certainly his performances. After going 14-2 (7-2 UFC), he lost his next two straight before deciding to move up.
Chiesa was introduced to us on the set of The Ultimate Fighter 15, where he went 4-0 on the show with three finishes, before submitting Al Iaquinta in the finals. It was evident early on that Chiesa was a big lightweight, he had as much heart as anyone, and his grappling was at a high level. He's only continued to get better of course, but many doubt him. Some just don't like him, he gets constant hate from fans, and he's a grappler with three of his four losses coming via submission.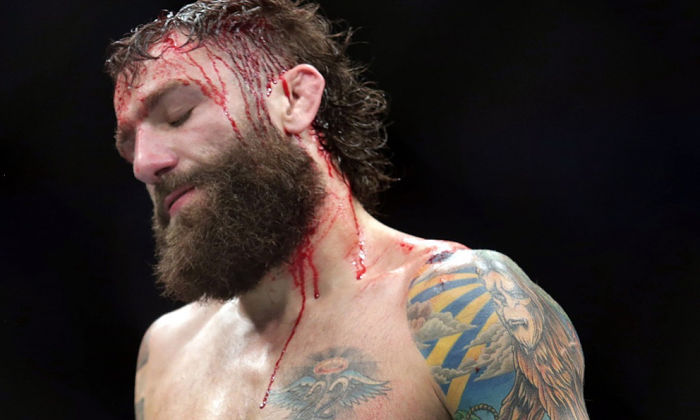 Again, all three of those were at lightweight where he had to drain his body to the extreme, which makes decision making in the cage incredibly hard; it makes you feel weak, it makes your head foggy. He also never missed the lightweight limit, aside from his last fight in the division against Anthony Pettis, which he only missed by 1.5 lbs. It's a wonder he ever made that weight though, 'Maverick' is a massive man. He's 6'1", he's put on some muscle throughout his UFC career, and even at welterweight, he's big, and strong as hell.
Chiesa wins most of his fights by out-grappling his opponents to a decision or by submitting them. He's one of the best MMA grapplers in the entire sport; he has some of the best back-taking ability in the game, his takedowns are insanely effective considering his strength and how good of a wrestler he is, he's got one of the best rear naked chokes in the sport, he's great at scrambles, and he's well-versed on the mat. Since moving to welterweight, he has wins over Carlos Condit, Diego Sanchez, and now Rafael dos Anjos.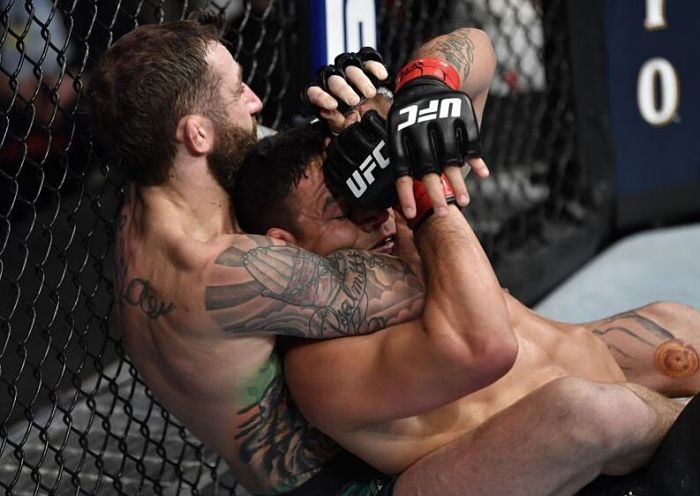 His last two fights at lightweight were against Kevin Lee and Anthony Pettis as well. Though he lost both of those fights (the Lee stoppage was controversial), Lee fought for the belt after that, and Pettis is the former WEC and UFC Lightweight Champion.
Condit is the former WEC Welterweight Champion and UFC Interim Welterweight Champion, Diego Sanchez is a former title challenger that's a stud of a grappler, and dos Anjos is the former UFC Lightweight Champion. His last two wins at lightweight before he lost those two were also insanely impressive wins; both rear naked choke victories over Jim Miller and Beneil Dariush, two very high level BJJ black belts.
One of the things that made his win over dos Anjos so impressive is that dos Anjos has only lost to elites; his last defeat that wasn't over a top three opponent was a split decision loss to Gleison Tibau back in 2011. There is one thing 'Maverick' could do to improve his game, and that's work on his striking.
He generally throws one of two combinations he has, then shoots for the takedown, and sometimes it's very telegraphed. His size is enough to close the distance, and his strength and skill is enough to get his opponents down, but will that be enough to win a championship?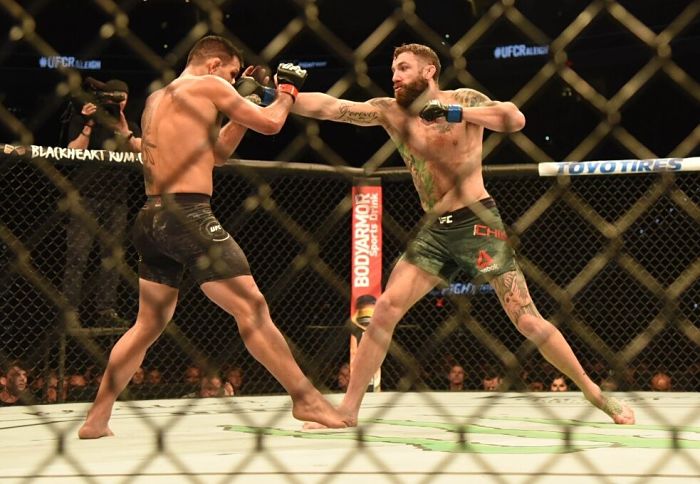 At 32-years-old, it appears Chiesa is approaching his peak, and in the right weight class. 'Maverick' has stated that he just defeated the No. 5 ranked guy, now he wants another top five opponent, which is deserved. He called out Colby Covington after the fight, and that'd be an incredible match up. What would you like to see be next for Michael Chiesa?